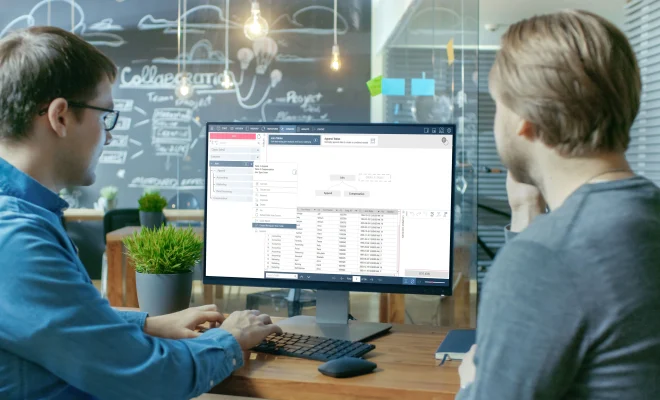 Monarch Pro is a powerful data analysis and visualization tool that allows users to easily transform raw data into meaningful insights. From massaging data to shaping formulas, to prepare reports, Monarch Pro streamlines and enhances data preparation so that users can focus on analysis rather than on data preparation.
To use Monarch Pro effectively, you'll need to take a few important steps to set up your data, format it correctly, and analyze it efficiently. So, let's dive in and see how you can get the most out of Monarch Pro.
Step 1: Importing Data
The first step of Monarch Pro is importing data. Monarch Pro supports multiple formats such as Excel, Access, CSV, delimited/ fixed-width, and ODBC/OLE DB sources.
To import your data, simply click on the "Import" button in the Monarch Pro toolbar and choose the desired file format in the drop-down menu. Then, select the file you want to import and follow the prompts to set up your data.
Once your data is imported into Monarch Pro, you can easily select specific columns and rows and manipulate the data as needed.
Step 2: Cleaning Data
Cleaning and preparing data before the analysis is a critical step to obtain accurate insights. Monarch Pro offers built-in tools to clean and format the data, allowing you to perform cleaning tasks such as:
– Removing Duplicates and Blanks
– Converting Text to Columns
– Formatting Dates and Numbers
To clean your data, go to the "Data Cleansing" tab and select the type of cleaning you want to perform. Monarch Pro will guide you through the process.
Step 3: Transform Your Data
After cleaning your data, it's time to transform the data. Monarch Pro offers numerous tools to transform data, including:
– Merging data from different sources
– Replacing or filling values
– Calculating new columns
– Extrapolating data
To transform your data, click on the "Transforms" tab in the Monarch Pro interface and select the type of transformation you want to perform. You can apply transformations to individual columns or to the entire dataset.
Step 4: Create Reports
Once your data is cleaned and transformed, you can create reports to share your insights with your colleagues. Monarch Pro has a built-in report designer that allows you to create reports in any format, including PDF, HTML, RTF, and more.
To create a report in Monarch Pro, go to the "Report Designer" tab and select the type of report you want to create. Then drag and drop data into the report designer to create the visuals you want.
Step 5: Analyze Your Data
With Monarch Pro you can analyze your data in detail by slicing and dicing it in a variety of ways. Whether you want to create graphs, charts or pivot tables, Monarch Pro has you covered.
To analyze your data in Monarch Pro, simply select the type of analysis you want to perform, and follow the prompts to customize your analysis. With Monarch Pro you can quickly identify trends, patterns, and outliers that can help you make better business decisions.
Monarch Pro provides valuable insights by transforming raw data into meaningful information. By following these steps, you can use Monarch Pro to prepare, transform and analyze your data effectively, saving you time and allowing for better data driven decisions.