How to Use Edtech to Plan, Teach, and Assess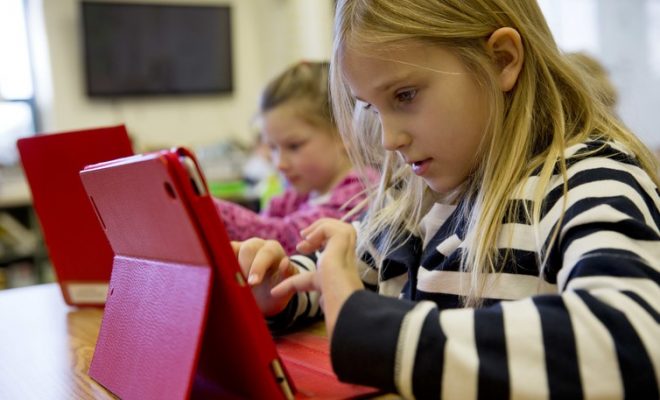 Educational technology has a wide variety of uses and applications. It's engaging and motivational for students, and it's a major time-saver for busy teachers.
In this article, we'll focus on specific ways you can use edtech as you plan, teach, and assess in the classroom.
Planning
They say, "If you fail to plan, you plan to fail," and it's especially true in teaching. Lessons must be prepared in advance, taking into account learning objectives, curriculum standards, the needs of your students, strategies and resources you'll use, what to do if something goes wrong, and so on.
Planning effective lessons is challenging and time-consuming, but here are a few edtech tips and tools you can use to make the process easier:
Find Ready-Made Lessons
Sometimes you don't have time to make your own lessons, or you'd like to find inspiration from other teachers. You can find effective ready-made lessons on websites like BetterLesson, ReadWriteThink, or LearnZillion, and the Teaching Channel has excellent videos of lessons and teaching methods.
Utilize Online Planners
Online planners at sites like PlanbookEdu, Common Curriculum, and Tes Teach help you plan, collaborate on, and organize lessons.
Use Data
Most student-centered tech tools like Kahoot, Socrative, and NoRedInk provide you with data about your students' progress. Often, this data is organized into handy charts or graphs, and it can be used to drive your instruction and inform your planning.
Teaching
Implementing edtech into your teaching can increase student engagement and achievement.
Utilize edtech to:
Save time
Motivate and engage students
Gather data
Stay organized
If you aren't sure where to start, try some of the tools listed below.
Virtual Classrooms
If you want to manage your class's assignments and resources in one convenient location, you may want to use a virtual classroom or Learning Management System (LMS).
Options like Canvas, Google Classroom, and Edmodo allow you to post announcements and assignments, grade work, administer quizzes, and more.
Interactive Lectures
Another way to teach using edtech is to create and deliver interactive lectures to your students. Nearpod allows you to import existing lessons and add interactive features like open-ended questions, quizzes, polls, Virtual Field Trips, 3D objects, memory tests, fill in the blanks, and "Draw It!"
From their own devices (including phones), students complete the activities you've added at strategic points throughout your lecture. You receive student responses in real time can and use this data to inform your instruction.
Nearpod also offers ready-made, customizable lessons, many of them free.
Gamification
The possibilities for gamifying your classroom are endless. You can do something as simple as rewarding students with digital badges as they master skills or demonstrate positive behaviors.
You can also have students compete to answer questions using sites like Kahoot and Socrative. Like Nearpod, both Kahoot and Socrative provide you immediate data on your students' performance.
Assessing
"Assessment" is a broad term in education. It refers to any method educators use to evaluate skill acquisition, academic readiness, and student progress.
For this reason, many of the tools mentioned above can be used to revolutionize assessment in your classroom. The data provided by Kahoot, Nearpod, and Socrative, for instance, may serve as an informal assessment for your students.
Rewarding students with digital badges is a form of assessment as well, since each digital badge comes with a list of criteria students must meet in order to earn it.
If you're assigning a more formal assessment, you may want to use a tool like Google Forms. It allows you to design quizzes or tests with a variety of question types, including multiple choice, true or false, short answer, and matching.
Through Google Forms, you assign point values to each question and indicate correct answers. As your students submit quizzes, they'll be instantly graded, and you'll receive charts and graphs documenting student responses.
This is not only an excellent time-saver, but it also gives you highly useful data about your students, which is the ultimate goal of assessment.
Conclusion
Edtech can enhance your planning, teaching, and assessment. Although we've provided some great suggestions here, there are hundreds of additional edtech tools out there. Search, experiment, and find what works best for you and your students!