How to Use E-books to Drive Learning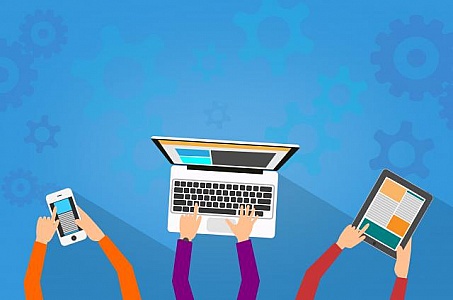 We all understand the importance of reading, so it makes sense to look for ways to incorporate reading and technology in the classroom. E-books allow students to read on the devices they already know and enjoy – an immersive technology that this generation has come to expect. When it comes to education, e-books are easily accessible, affordable, and portable.
For these reasons, more schools are moving away from standard textbooks to implementing a paperless, e-book style curriculum. As you will see, there are many benefits to using e-books to drive learning.
Utilize E-Book Features
E-books are no longer simply words on a screen. Most e-books, especially those in the EdTech sphere, are interactive and include features that allow for an immersive reading experience. For instance, many e-books include audio features with sound effects and voice actors. Other e-books include multimedia features, as well as links to other supplemental online resources.
Adjust for Individual Student Needs
While you may assign the same reading to each student, each student will read differently. E-books work well to meet individual student needs. For example, the font style and size of an e-book may be adjusted for individual readers. Additionally, most e-books include the text-to-speech feature (even if the book does not include a dramatized audio version), which allows those students who are auditory learners to listen and read the text at the same time.
Plus, e-books are available through a variety of apps rather than specific devices. Whereas all the students may use the same technology in the classroom, e-book apps allow students to read the material on whatever mobile device they use outside of school.
Encourage Close Readings
E-books allow students to do close readings more easily than ever before. E-books traditionally include a built-in dictionary, as well as search capabilities and a clickable table of contents. Students can simply highlight a word they do not know to learn the definition. Students can highlight and take notes in the e-book, and they can use the search bar to go back and find information.
Also, teachers may take advantage of apps, such as Scholastics Storia, to form virtual reading groups where students' reading progress is checked, and teachers can see how often they search the dictionary.
Finally, e-books are also convenient for integrating lessons or using e-books with your Smartboard. For instance, with multimedia options, it is possible to go from reading the text to viewing a video of the country where the text is set. On the Smartboard, you can read together and simultaneously teach students how the text moves from the screen to real life.