15 Ways to Use a Tablet in the Classroom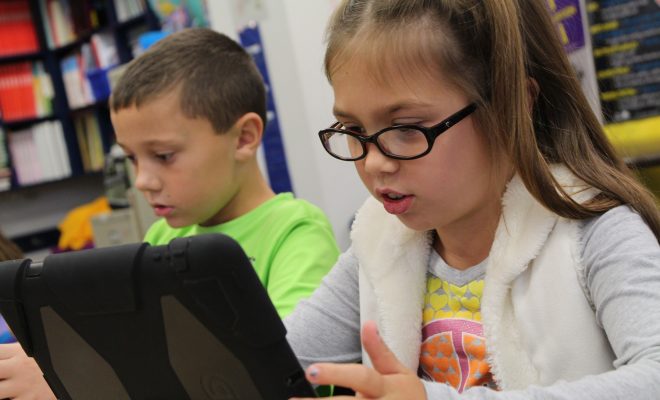 81 percent of teachers think tablets can enrich classroom learning, so let's look at how tablets may be used effectively in the classroom to engage students and further learning.
Virtual Field Trips
It is unlikely you will be able to take your students on field trips to every destination you cover in class; however, with a tablet, your students can go on virtual field trips anywhere. Some websites are even designed with this mind providing 360-degree video.
Research
Tablets are mobile internet devices; therefore, it is a portable research tool for the classroom. Students can research topics without having to leave their desks.
Reading and Listening to Books
E-books are specifically designed for use on tablets, so it makes sense to allow students to use their tablets for reading in the classroom. Additionally, tablets have speakers, which allow for easy listening to audiobooks or text-to-speech e-books.
Radio and Podcasts
Using apps such as Tune In Radio, students can listen to music, radio shows, and podcasts from all over the world on their tablets.
Presentations and Projects
Poster board projects are a thing of the past. Now, students can have tons of options for creating multimedia projects, comics, books, music, and more on a tablet. These projects can be shared and shown on your Smartboard.
Photography
Tablets have cameras, and with the right photography editing app, your students can work on creative projects or simply document class activities.
Notetaking
Tablets can be used to take individual notes and store information. Additionally, you can create a class notetaking page on the cloud where all students can contribute ideas.
Use Educational Apps
There is an abundance of high-quality educational apps that your students can use to supplement learning. You can find everything from math conversion apps to language learning apps.
Play Games
In addition to educational apps, there are also many games that have educational value that may be played on tablets, such as Oregon Trail.
Pen Pal Experiences
Students in the past wrote letters to pen pals across the world. However, today's students can video chat with "pen pals" through their video cameras and apps like Skype.
Take Quizzes
Using a variety of apps, you can use tablets to quiz students (such as multiple-choice quizzes) and receive instant results.
Watch Videos
Tablets also make it easy to watch videos that are relevant to what students are learning in the classroom.
Classroom Management
Teachers can use tablets as a classroom management tool, such as offering game time as a reward. Plus, teachers can use timer apps and noise level apps for more classroom management help.
Save Paper
Tablets allow teachers to go paperless!
Adapt to Student Needs
Tablets give teachers the ability to adapt materials to meet students IEP needs (such as visual and audio features).
Tablets are an effective means to engage students and make lessons more interactive.