How to Use a Kindle Paperwhite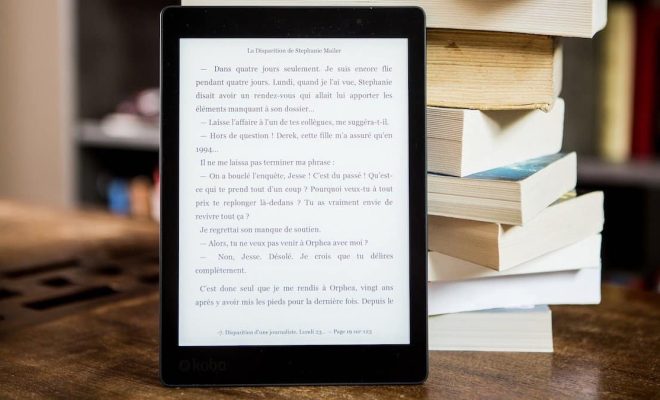 The Kindle Paperwhite is a popular e-reader that has revolutionized the way we read. It offers a great reading experience and is easy to use. If you are new to the Kindle Paperwhite or want to know how to use it, then we've got you covered. In this article, we will explain how to use the Kindle Paperwhite step by step.
Step 1: Set Up Your Kindle Paperwhite
To start using your Kindle Paperwhite, you first need to set it up. Follow these steps to set up your Kindle Paperwhite:
1. Charge your Kindle Paperwhite: Make sure your Kindle is charged before you start using it. Plug it into a power source and wait for it to fully charge.
2. Connect your Kindle to Wi-Fi: To download books and access other Kindle features, your Kindle must be connected to a Wi-Fi network. Tap the Wi-Fi icon on the top right corner of the screen and connect to the Wi-Fi network of your choice.
3. Create an Amazon account: You will need an Amazon account to purchase books and access other features on your Kindle. If you already have an Amazon account, enter your login credentials; otherwise, create an account.
Step 2: Learn the Navigation
The Kindle Paperwhite offers a variety of navigation options that make it easy to read and access your books. Here are some navigation tips that will help you use your Kindle Paperwhite:
1. Swipe: You can swipe left or right on the screen to navigate through your books.
2. Tap: To open a book or select an option, simply tap on the screen.
3. Long press: To access additional options, such as highlighting or dictionary definitions, you can long-press on a word or section of text.
4. Menu Button: Tapping the menu button will open a dropdown menu with additional options such as settings, synchronization, and more.
Step 3: Download and Read eBooks
The Kindle Paperwhite is designed to make reading easy and convenient. Here's how to download and read books on your Kindle Paperwhite:
1. Find Books: The Kindle Store is your one-stop-shop for Kindle e-books. You can browse through the store on your device or on Amazon.com. Purchase the books you like and they will be automatically downloaded to your Kindle Paperwhite when you are connected to Wi-Fi.
2. Open Your Book: To read your eBook, simply tap on it from your home screen or library.
3. Customize Your Reading Experience: The Kindle Paperwhite offers a range of customization options to make reading comfortable. You can adjust the font size and style, brightness, background color, and more.
Step 4: Organize Your Library
As your library grows, organizing your books becomes more important. Here's how to organize your library on the Kindle Paperwhite:
1. Create Collections: Collections are a great way to organize your books by genre, author or any other criteria you choose. To create a new collection, tap on "Create New Collection" from the menu.
2. Delete Books: If you want to remove a book from your device, simply long-press the book icon and select "Remove from Device."
3. Archive Books: Archiving a book will remove it from your device but still keep it in your Amazon account for future download. If you want to archive a book, long-press the book icon and select "Remove from Device" and then "Archive Item."
Conclusion
The Kindle Paperwhite is a fantastic device for anyone who loves to read. It's easy to set up, navigate, and read books on the device. We hope this guide has been helpful to you as you start using your Kindle Paperwhite. Happy reading!