How to Upgrade to OS X Yosemite on Your Mac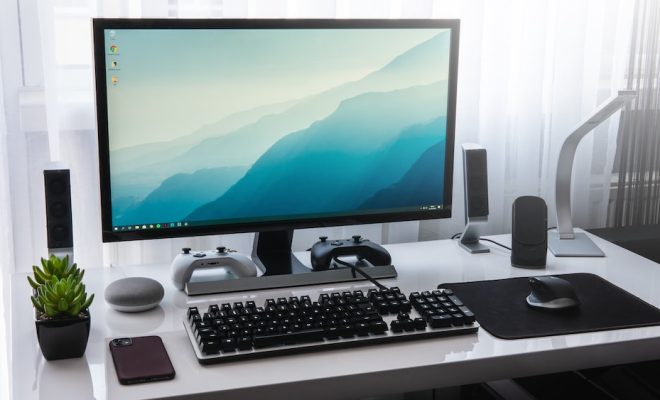 Upgrading to the latest operating system on a Mac is something most Mac users look forward to. And if you're planning to upgrade to OS X Yosemite, you're in luck because it's easy and straightforward. So, whether you're upgrading from an older version or you're a brand new Mac user, this article will guide you on how to smoothly upgrade your Mac to OS X Yosemite.
First and foremost, check your Mac model and compatibility with OS X Yosemite. If your Mac was purchased in 2009 or later, it should be compatible with OS X Yosemite. You can also check Apple's official website for more information on compatibility and system requirements.
Before proceeding with the upgrade, it is important to back up your files. You can either use Apple's Time Machine backup feature or any third-party backup software. This will ensure that all your files, documents, music, pictures, and other important files are safe and secure.
Once you have backed up your files, make sure you are connected to the internet as you will need to download the OS X Yosemite installer from the Mac App Store. Launch the App Store and look for OS X Yosemite in the "featured" section, or search for it in the search bar.
Once you find the installer, click on the download button and wait for it to finish downloading. Depending on your internet speed, this may take some time.
After the download is complete, the installer will launch automatically. If not, you can open it by going to your Applications folder and clicking on the "Install OS X Yosemite" icon.
The installer will guide you through the installation process, which usually takes about 30 minutes to an hour, depending on the speed of your Mac. During the installation, your Mac may restart several times, so don't be alarmed.
When the installation is complete, your Mac will restart, and you will be greeted with the new OS X Yosemite welcome screen. Follow the prompts to set up your Mac preferences, such as language, iCloud, and other settings.
And just like that, you're done – you have successfully upgraded your Mac to OS X Yosemite! Take some time to explore the new features, like the redesigned interface, enhanced notifications, and better integration with iOS 8 devices.
In conclusion, upgrading to OS X Yosemite is a simple and straightforward process that can greatly enhance your Mac experience. Before upgrading, make sure to back up your files and ensure compatibility. Once you have followed the steps outlined in this article, you'll be able to enjoy the new and improved features of OS X Yosemite on your Mac.