How to Update Your PS4 Console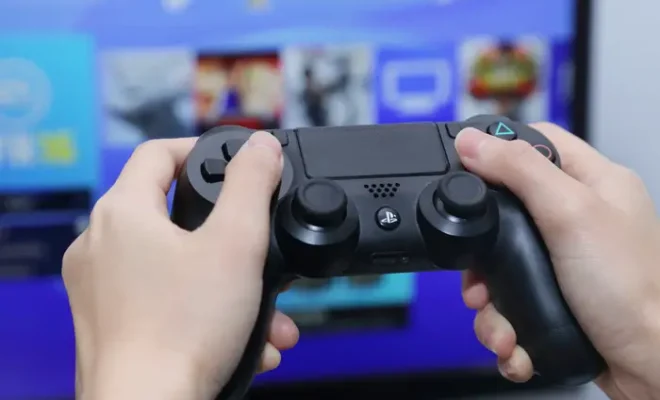 Updating your PS4 console is essential to keep your gaming experience up to date and bug-free. With regular updates, your console can run smoother, offer new features and provide enhanced security. In this article, we'll guide you on how to update your PS4 console.
Step 1: Check your internet connection
Make sure your PS4 is connected to the internet. You can easily check the connection status in the settings menu. Check if the signal strength is strong enough and if the console is not too far from the router. A wired connection is recommended over a wireless one for faster download speeds and a stable connection.
Step 2: Check for updates
Once the internet connection is confirmed, head to the settings menu on your PS4. From there, select "System Software Update" to check for any available updates. If a new update is available, follow the instructions on the screen to download and install it.
Step 3: Automatic updates
You can enable automatic updates on your PS4 to ensure that your console is always up to date. Simply head to the "System" tab in settings, select "Automatic Downloads" and then check the "Application Update Files" and "System Software Update Files" options.
Step 4: Update using a USB drive
In case you don't have an internet connection, you can still update your PS4 with a USB drive. First, download the update from the official Playstation website and save it to your computer. Connect your USB drive and create a new folder named "PS4". Inside this folder, create another folder named "UPDATE". Copy the downloaded update file to this folder and ensure the file name is "PS4UPDATE.PUP". Now connect the USB to your PS4, go to settings and select "System Software Update" followed by "Update via USB Storage Device". Follow the on-screen instructions to complete the update.
Step 5: Wait for the update to finish
The update process may take some time depending on the size of the update, your internet speed and the age of your PS4. During the update, do not turn off your console or unplug it from the power source as this may cause damage to the system. Once the update is complete, your PS4 will restart.
In conclusion, updating your PS4 console is a crucial step to ensure smooth and secure gaming. We hope this article has helped you to better understand how to update your console, follow these steps to ensure that your PS4 is always up to date.