Best Game Launchers to Launch and Organize PC Games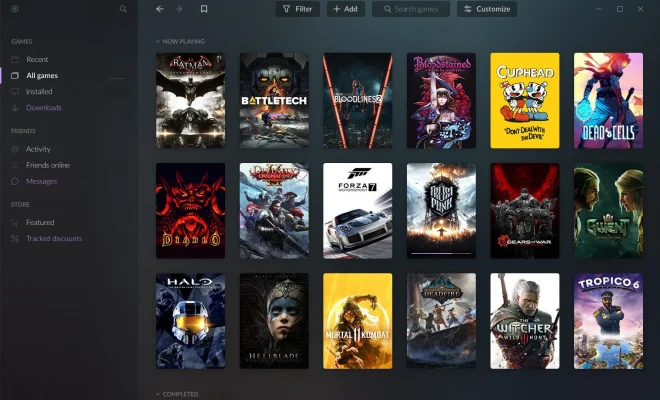 As a PC gamer, having a launcher to easily organize and launch games is essential. It can be overwhelming to keep track of multiple games from different platforms and launchers. Luckily, there are several game launchers available to solve this problem. Here are some of the best game launchers to launch and organize PC games.
1. Steam
Steam is possibly the most popular game launcher for PC gamers. It is a one-stop-shop for purchasing and downloading games, as well as organizing and launching them. Steam's library feature makes it easy to organize games, and it also allows users to create categories and custom tags for better organization. Steam also features a robust friends list and chat system, making it easy to join multiplayer games with friends.
2. GOG Galaxy 2.0
GOG Galaxy 2.0 is a game launcher that connects to all your gaming platforms, including Steam, Origin, and Epic Games Store. It acts as a unified library for all your games on different platforms, letting you launch and organize them in one place. GOG Galaxy 2.0 also has a search function that lets you find any installed game from any platform quickly. The platform also features cross-platform chat, friends list, and achievement tracking.
3. Epic Games Store
The Epic Games Store is a launcher developed by video game developer and publisher Epic Games. The Epic Games Store is known for its free games program, where the platform frequently releases games for free to attract more users to the store. The platform also allows users to organize and launch their games, with a powerful search bar to find games quickly.
4. Origin
Origin is a digital distribution platform developed by game developer and publisher Electronic Arts. It is one of the launchers used to launch and organize EA games, such as the Battlefield and FIFA franchises. Origin's library feature lets users categorize and organize games, while the friends system allows players to connect with friends and join multiplayer games.
5. Uplay
Uplay is a launcher developed by Ubisoft, one of the biggest video game publishers in the world. It is the platform used to launch and organize Ubisoft games. Uplay features a friends list and messaging system, as well as a robust reward system where players can earn points for completing in-game challenges and redeem them for rewards.