How to Update Apps on Fire Stick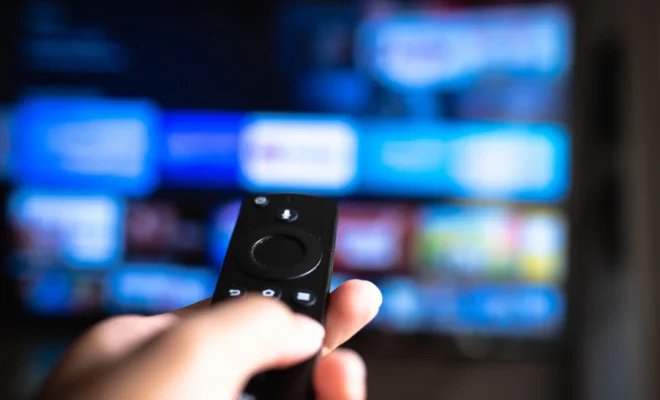 Amazon's Fire Stick is a nifty device that brings streaming entertainment to your television set. It is popularly used for watching TV shows, movies, and other programs streamed from popular apps like Netflix, Hulu, and Amazon Prime Video. To keep up with the ever-evolving entertainment needs of its users, it is important to keep the apps on Fire Stick updated.
Updating apps on Fire Stick is a simple task that can be completed in no time. In this article, we'll show you how to update apps on Fire Stick.
Before we dive into the steps, make sure your Fire Stick is properly connected to the internet. Here's how to update apps on Fire Stick:
Step 1: Turn on your Fire TV Stick and navigate to the home screen.
Step 2: From the home screen, scroll down to "Apps" at the bottom of the screen.
Step 3: Open the "App Store" on Fire Stick.
Step 4: Once the app store loads, use the left-hand menu to select the "Updates" option.
Step 5: The app store will now show all available updates for installed apps. You can use the "Select" button on your Fire Stick remote to choose the app you want to update.
Step 6: If an update is available, the "Update" button will appear on the right-hand side of the app. Select the "Update" button to download and install the latest version of the app.
Step 7: Wait for the update to complete. This should take a few minutes.
Step 8: Once the update is complete, the updated app will appear on the home screen with the notation of "New".
That's it! Your Fire Stick apps are now up-to-date, and you can enjoy seamless streaming of your favorite shows and movies without any bugs or glitches.
Updating your Fire Stick apps regularly will ensure that you enjoy the best user experience and keep up-to-date with the latest app features. With just a few clicks, you can ensure that your Fire Stick keeps on delivering top-quality entertainment.
In conclusion, updating apps on Fire Stick is easy and quick. Just follow the simple steps outlined in this article, and you'll have your apps updated in no time. Keep your Fire Stick up-to-date and enjoy endless entertainment.