How to Update Android Auto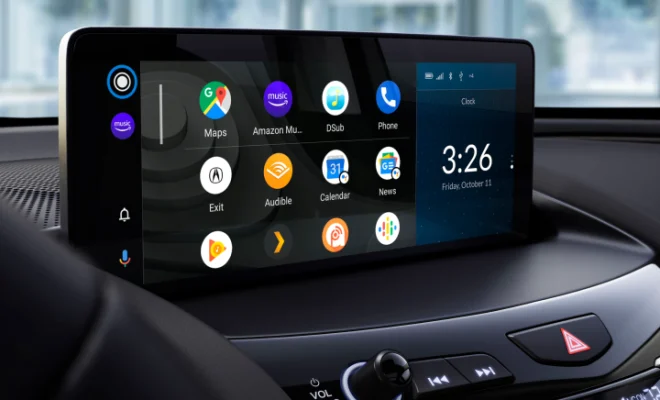 Android Auto is an invaluable tool that helps drivers safely access a wide range of features while on the move. However, like all software, it needs to be updated regularly to stay fully functional and secure. In this article, we'll discuss how to update Android Auto so you can get the most out of this fantastic app.
Before updating Android Auto, you'll first need to check whether your smartphone and the car's head unit are compatible. To do this, head to the Android Auto website and select "Check Compatibility." Once you're sure that your phone and car are compatible, you can proceed with updating Android Auto.
Method #1: Update via Google Play Store
The easiest and most straightforward way to update Android Auto is through the Google Play Store. Here's how to do it:
1. Open the Google Play Store app on your smartphone and tap on the three horizontal lines on the top left corner.
2. Tap on "My apps & games" from the menu.
3. Locate the Android Auto app from the list of installed apps.
4. If there's an update available, you'll see the "Update" option; tap on it.
5. The update will start downloading and installing automatically.
6. Wait for the installation process to complete, and you'll have the latest version of Android Auto installed on your phone.
Method #2: Update via APK file
If your Android Auto app is not updating through the Play Store or if you have an older version of Android that is no longer compatible with the latest version of Android Auto, you can update using the APK file. Here are the steps to follow:
1. From your Android device, download the latest version of the Android Auto APK file from a trusted source.
2. On your phone, navigate to Settings > Security > Unknown sources and toggle on "Allow installation of apps from unknown sources."
3. Open your device's File Manager and locate the APK file you downloaded.
4. Tap the file to initiate the installation.
5. Wait for the installation to complete.
Once the installation is complete, launch the app, and you'll have the latest version of Android Auto installed on your phone.
Conclusion
Updating Android Auto ensures that you have access to its latest features and that any bugs or security issues have been addressed. You can update the app in two ways: through the Google Play Store or by downloading the APK file. Regardless of the method you choose, make sure you take advantage of regular updates to get the most out of Android Auto!