How to Underclock a GPU With MSI Afterburner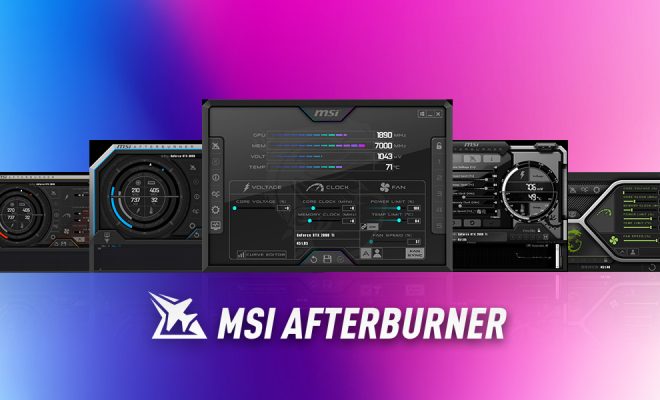 As a computer enthusiast, it's always important to keep your hardware running optimally to cultivate a better and smoother performance. However, if you've been using a high-end GPU for a while, you may notice that it's running too hot or power-hungry in certain scenarios. Overclocking is one solution that many enthusiasts opt for, but what if you want to take a step back? In this case, underclocking your GPU can be a smart option.
Underclocking can help to reduce the temperature of your GPU, minimize power consumption and noise while still maintaining a stable performance. In this article, we'll show you how to underclock your GPU with MSI Afterburner.
What is MSI Afterburner?
MSI Afterburner is a free tool that adjusts your graphics card's overclocking settings and monitors its performance. This program is available to everyone, and it works with a wide range of GPUs.
Underclocking your GPU With MSI Afterburner
Step 1: Download and Install MSI Afterburner
First, you'll need to download MSI Afterburner from the MSI website or from a third-party site.
After you've downloaded the program, run the setup file and follow the instructions to install it on your computer.
Step 2: Launch MSI Afterburner
Once you've installed MSI Afterburner, you can launch it by double-clicking the program icon on your desktop.
Step 3: Reset your GPU Settings
Before you start underclocking your GPU, it's essential to reset your GPU settings to the default values to ensure that your driver settings don't interfere with your underclocking measurements.
Click on the reset button to ensure that your GPU settings are reset to the factory settings.
Step 4: Use the Voltage/Frequency Curve Editor
After resetting your GPU settings, you can now use the voltage/frequency curve editor on MSI Afterburner.
This tool displays a graph of your GPU's voltage and frequency settings, where you can adjust them accordingly.
To underclock your GPU, you'll need to move the frequency curve to a lower point than its default state; this signals to your GPU to underclock itself and reduce its power consumption.
Step 5: Save your Settings
Once you've adjusted your settings, make sure to save your changes by clicking the "Apply" button, so that they remain effective after system shutdowns and reboots.