How to Type Euro Sign (€) and Other Currency Symbols in Mac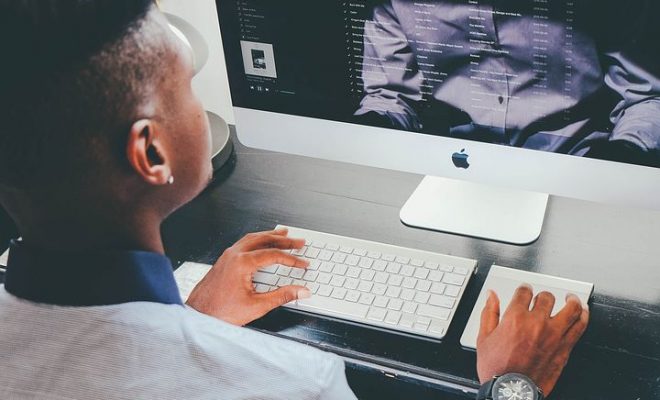 As the world becomes increasingly interconnected, it's essential to know how to use the correct currency symbols when typing on your Mac. The Euro sign, €, is an important currency symbol for those living in European Union countries, as well as many other countries across the globe. In this article, we'll explore how to type the Euro sign and other currency symbols on your Mac.
Method 1: Using Keyboard Shortcuts
The easiest and quickest way to type the Euro sign in Mac is to use a keyboard shortcut. Here's how you can do it:
1. Hold down the "Option" key on your keyboard.
2. While holding down the "Option" key, press the "2" key (the number "2" is usually located above the "Q" key on a Mac keyboard).
3. Release both keys, and the Euro sign will appear on your screen.
The same method can be used to type other currency symbols as well. Here are some of the most commonly used currency symbols along with their keyboard shortcuts:
– British Pound: Option + 3 (£)
– Japanese Yen: Option + Y (¥)
– US Dollar: Shift + 4 ($)
– Chinese Yuan: Option + 4 (¥)
– Indian Rupee: Option + 6 (₹)
Method 2: Using the Character Viewer
If you're unable to use the keyboard shortcuts or need to access more symbols, you can use the Character Viewer. Here's how:
1. Click on the "Edit" menu in any application that supports text.
2. Click on "Emoji & Symbols," or press the keyboard shortcut "Control + Command + Spacebar" to open the Character Viewer.
3. Use the search bar to find the currency symbol you need. You can also browse through the different categories to find what you're looking for.
4. Once you find the symbol you need, double-click on it to add it to your document.
Method 3: Using a Keyboard App
If you frequently need to use foreign currency symbols, you can install a third-party keyboard app on your Mac. Such apps provide a comprehensive collection of symbols and allow you to create custom shortcuts. Here are a few popular keyboard apps you can use:
– Keyboard Maestro
– PopChar X
– Ukelele
– Karabiner-Elements
Conclusion
Being able to type foreign currency symbols on your Mac is essential for anyone who deals with international transactions or frequently communicates with people from all over the world. By using the methods outlined in this article, you can quickly and easily type the Euro sign as well as other essential currency symbols on your Mac.