How to Turn On Bluetooth in Windows 10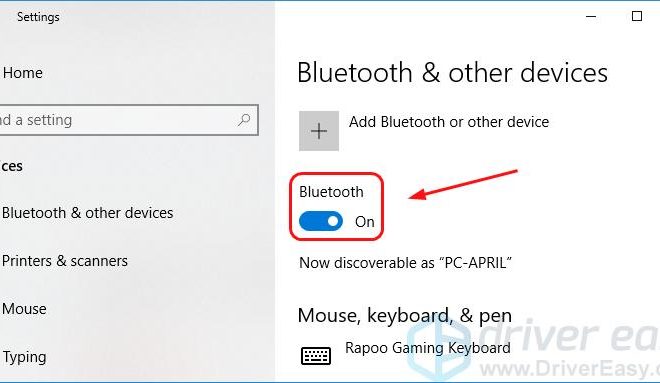 Bluetooth is a wireless technology that allows you to connect devices like headphones, speakers, keyboards, and mice to your Windows 10 PC without the need for cables or wires. Turning on Bluetooth in Windows 10 is a fairly simple process, and this article aims to guide you through it.
Here's how to turn on Bluetooth in Windows 10:
Step 1: Click the Windows button.
Located at the bottom left corner of your screen, click the Windows button to access the Start menu.
Step 2: Go to Settings.
Next, select the Settings option on the Start menu. Alternatively, you can press the "Windows + I" keys simultaneously to access the Settings app.
Step 3: Locate and select the "Devices" option.
Once you're in Settings, scroll down and click on the "Devices" tab in the left pane.
Step 4: Turn on Bluetooth.
On the "Devices" page, locate "Bluetooth & other devices" and click on it. Under "Bluetooth," slide the toggle switch to the right to turn on Bluetooth.
Step 5: Pair your devices.
Now that Bluetooth is turned on, you can pair your devices to your PC. Click on the "Add Bluetooth or other devices" option to start the pairing process. Follow the on-screen instructions and select the device you wish to connect to your PC.
That's it! You have successfully turned on Bluetooth on your Windows 10 PC.
A few things to note:
If your device has never been paired with your PC before, it may not show up in the "Bluetooth & other devices" section. In such cases, ensure that both devices are in pairing mode and attempt to pair them again.
It is recommended that you keep your Bluetooth turned off when you're not using it to extend the battery life of your device.
In conclusion, turning on Bluetooth in Windows 10 is not rocket science. The steps mentioned above should enable you to connect your Windows 10 PC to another Bluetooth-enabled device with ease. With Bluetooth at your fingertips, you can make your work and play easier, hassle-free, and more fun.