How to Track Movement of Wildfires on Google Maps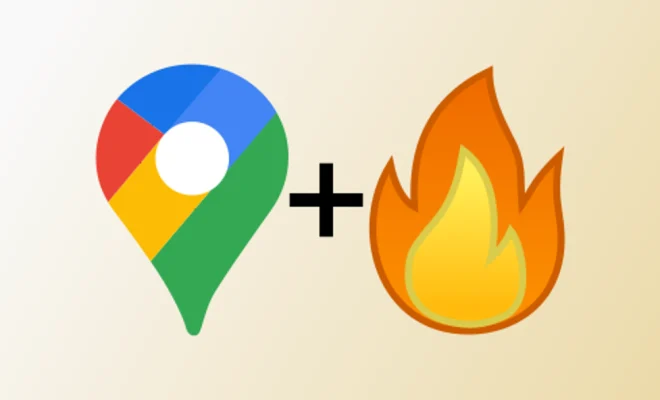 Wildfires are a major concern for communities living in areas prone to fires, and tracking the movement of wildfires is essential for getting ahead of the disaster. Google Maps provides an efficient, user-friendly method of monitoring the development and extent of a fire, allowing users to stay informed and take appropriate action if necessary. In this article, we'll explain how to use Google Maps to track the movement of wildfires.
1. Know the location of the fire
The first step is to know the approximate location of the fire. Use local news and government websites to determine the location of the fire, and then enter the location into the search bar on Google Maps. Alternatively, you can use the "Current Fire Information" function on Google Maps to see the current location of active wildfires in your area.
2. Check fire intensity and size
Once you have located the fire on Google Maps, click on the fire icon to see the current intensity and size of the fire. This information is provided by government agencies and is updated regularly. You can also check the fire perimeter, which indicates the area that has been affected or threatened by the fire.
3. Evaluate wind direction and speed
Wind is a critical factor in the speed and direction of a wildfire. It's essential to keep track of wind conditions to understand where the fire is likely to move. Google Maps offers real-time wind conditions, which you can access by typing "wind direction" or "wind speed" into the search bar. Additionally, you can select the weather layer on Google Maps to get more information about current and projected weather conditions.
4. Monitor evacuation zones
One of the essential aspects of tracking wildfires is monitoring evacuation zones. These are areas designated by authorities where evacuation is mandatory. You can use Google Maps to see where the evacuation areas are and plan your movement accordingly.
5. Get real-time updates
Google Maps offers real-time updates on the movement and intensity of wildfires. By turning on the "Public Alerts" layer, you can see any active wildfire warnings or evacuation notices in the area. This feature offers valuable information to help you stay safe and make informed decisions about how to respond to the fire.
In conclusion, tracking the movement of wildfires on Google Maps is an essential tool for staying informed and taking appropriate action in the event of a fire. By evaluating the fire intensity, wind conditions, evacuation zones, and real-time updates, you can make informed decisions about your safety and maximize your chances of staying out of harm's way.