How to Tell If Your Phone Has a Virus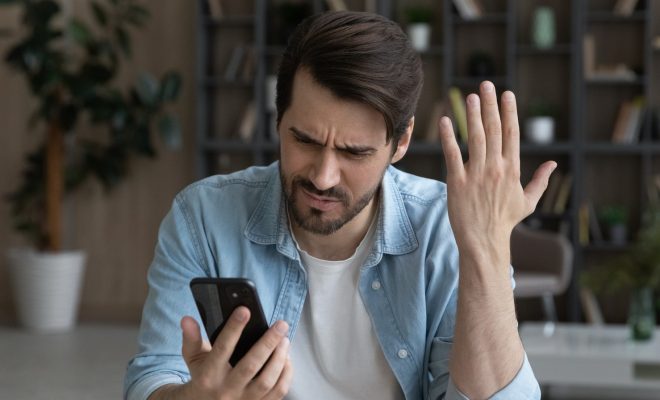 As we rely more on our smartphones for important tasks such as banking, online shopping, and social media, the threat of viruses and malware on our phones becomes increasingly concerning. While most of us are familiar with protecting our computers from viruses, smartphones can also be vulnerable to these attacks.
Here are a few signs to look out for that suggest your phone may be infected with a virus or malware.
1. Slow performance
If your phone suddenly starts lagging, taking longer to open apps or switch between them, or is simply slower overall than usual, this may be a sign of a virus. One cause of this could be that the virus is running in the background and using up your device's resources.
2. Pop-ups and odd behaviour
If your phone starts displaying unusual pop-up ads or behaves in a strange manner, this may indicate a virus or malware infection. You may also notice spam text messages or calls from unknown numbers. These pop-ups may also try to trick you into downloading more viruses or tempting you to enter sensitive information.
3. Increased data usage
If your data usage spikes suddenly for no apparent reason, this may be a red flag. Viruses may cause your phone to use your data plan more often than usual.
4. Unusual charges
If you see charges on your phone bill or credit card statement that you don't recognize, this could be caused by a virus. Some viruses may make unauthorized purchases or subscriptions without your knowledge.
5. Battery drainage
A virus can cause your phone to drain its battery faster than it should. If you notice your battery is not holding its charge for as long as it used to, this could be the sign that your phone is infected.
What should you do?
If you suspect your phone has a virus, it's important to act quickly to avoid further damages. Here are a few things you can do:
1. Install antivirus software
Consider installing antivirus software that uses both signature-based and behavior-based detection methods. Norton, Avast, and McAfee are some of the popular antivirus software.
2. Remove suspicious apps
Delete any apps or files that you don't recognize or don't remember downloading, as they may be malicious.
3. Update your phone
Regularly updating your phone's operating system is crucial to fix known security issues and bug fixes.
4. Factory reset
If all else fails, you can factory reset your phone. This will remove all data and settings on the phone, so make sure you back up anything important before performing the reset.
In conclusion, it's important to be aware of the signs of a virus or malware infection on your smartphone. By being vigilant and having the right security measures in place, you can help protect your phone and your personal data.