How to Stop Your Phone's Charger Cables From Breaking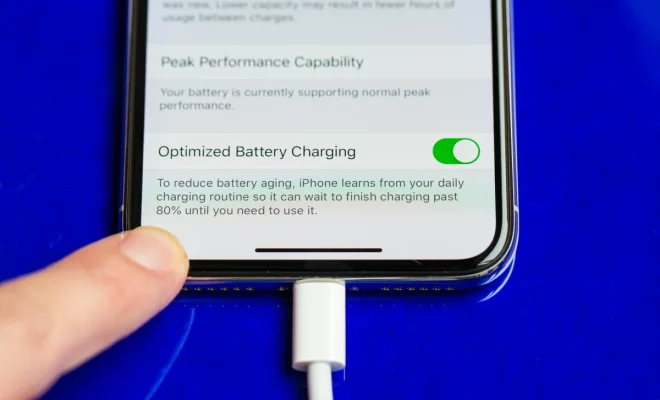 As technology continues to advance, we rely on our smartphones and other electronic gadgets more than ever. And while these devices are necessary for most people, they have some drawbacks – one of which is their charging cables.
It's frustrating to have to replace your phone charger cables regularly because they break too quickly. Fortunately, there are steps you can take to prevent that from happening. Follow these simple tips to stop your phone's charger cables from breaking.
1. Use a cable protector
One of the essential ways to prevent your cable from breaking is to use a cable protector. A cable protector is a small rubber or plastic device that wraps around your cable's vulnerable points, such as where the cable connects to the plug or where it goes into your phone. These protectors help to absorb pressure when the wire is twisted or bent, which minimizes the chance of the wire breaking.
2. Avoid pulling your cable too tightly
Another way to prevent your phone charger cable from breaking is by avoiding pulling it too tightly. If you try to stretch the cable too far, you can damage the wires inside, which can cause them to break. Make sure the cable has enough slack when you're using it to prevent this problem.
3. Don't use your phone while it's charging
It is essential to avoid using your phone while it is charging, as this can cause undue pressure to your charging hardware. The heat generated by your phone when using it can also cause the cable to malfunction, contributing to even more stress on the cord. Therefore, it's essential to let your phone charge fully before using it again.
4. Unplug the cable carefully
When it's time to unplug your phone from the charger, it's crucial to do it carefully to avoid breaking your charger cable. When pulling out the plug, gently grip it by its head instead of pulling the cable. This will protect the cable from being pulled out harshly, thus ensuring that you don't damage it.
5. Invest in high-quality charging cables
The quality of the cables you're using is essential to their longevity. Avoid buying cheap charging cables as they usually have lower-quality components that break easier, reduce charging speeds, or even pose a safety hazard. Instead, invest in high-quality cables made of durable components with better shielding that can withstand everyday wear and tear.
In conclusion, you can prevent your phone charger cables from breaking by using cable protectors, not stretching the cable too far, not using your phone while it's charging, carefully unplugging the wire, and using high-quality charging cables. Applying these five tips will help to prolong the life of your charger cables, giving you less hassle and more energy to focus on other things.