How to Stop Discord Crashing or Freezing in Windows 10 and 11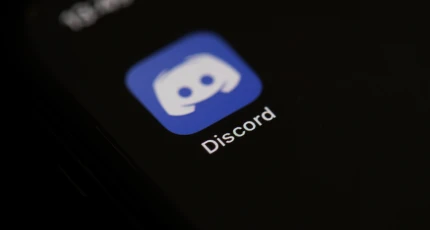 Discord is one of the most popular communication platforms for gamers and other online communities. It allows users to chat, voice chat, and share files with others. However, sometimes Discord can crash or freeze, especially on Windows 10 and 11. This can be frustrating, especially when you're in the middle of an important conversation or gaming session. In this article, we will discuss some tips to help you stop Discord from crashing or freezing on your Windows 10 or 11 computer.
Method 1: Update your Windows operating system
The first thing you should do when Discord crashes or freezes is to check if your Windows operating system is up-to-date. Go to the Windows update center and check for any available updates. If there are any updates available, install them immediately. This will ensure that your computer has the latest operating system components and drivers, which can help prevent Discord from crashing or freezing.
Method 2: Update Discord
If the problem persists after updating your operating system, then you should consider updating Discord. Sometimes, older versions of Discord can cause conflicts with newer versions of the operating system, leading to crashes or freezing. To check for updates, click on the user settings icon in Discord, and then click on the "Update" button. Discord will then download and install any available updates automatically.
Method 3: Clear Discord cache
Discord stores some temporary data on your computer, which can sometimes get corrupted and cause the application to crash or freeze. To clear the cache, follow these steps:
Close Discord completely.
Press Windows key + R, and then type %appdata% in the Run dialog box.
Open the Discord folder.
Delete the Cache, Local Storage, and Session Storage folders.
Restart Discord.
Method 4: Turn off Hardware Acceleration
Hardware acceleration is a feature that uses your computer's graphics card to speed up the performance of certain apps. However, in some cases, enabling hardware acceleration can cause Discord to crash or freeze. To turn off hardware acceleration, follow these steps:
Open Discord and click on the user settings icon.
Scroll down to the "Advanced" section and click on it.
Toggle the switch next to "Hardware Acceleration" to the "Off" position.
Restart Discord.
Method 5: Disable incompatible programs
Sometimes, other programs running on your computer can interfere with Discord and cause it to crash or freeze. To disable incompatible programs, follow these steps:
Press Ctrl + Shift + Esc to open the Task Manager.
Go to the "Processes" tab and look for any programs that might be interfering with Discord.
Right-click on the program and select "End Task" or "End Process Tree" if it has multiple processes running.
Restart Discord.