How to Spark a Discussion on Digital Life in Your School Community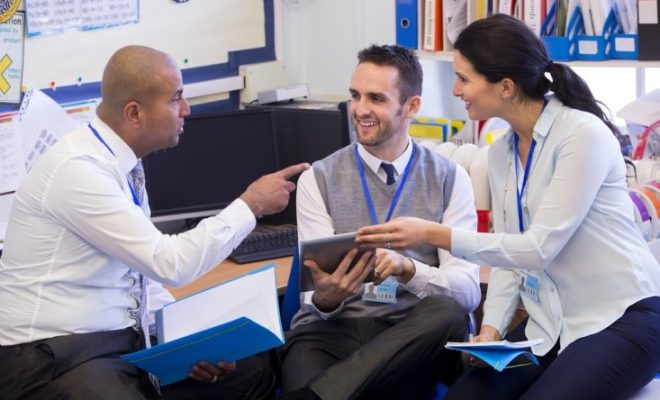 Wise educators understand the importance of involving as many stakeholders as possible in discussions that are important to the life of the school community. And there are very few topics that are as important as digital life. So how can you spark a discussion on digital life in your school community?
First, it's important to meet people where they are. If there is already a well-followed Facebook group or Twitter feed, then use it to spark discussion. Otherwise, there is no better way to promote a discussion of digital life than to show how a digital life can benefit participants—by creating community on a venue such as Facebook and Twitter. At the same time, the people who perhaps most need to be included in a discussion about digital life are those who are not on Facebook and Twitter. To reach this population, you'll have to do it the old-fashioned way: through invitations in the mail, flyers, and face-to-face meetings. Outreach to those who are not actively engaged in digital media is important to families and communities.
Second, you should leverage current events related to digital life to spark interest. This amazing visualization of large data breaches—combined with whatever data breach is in the news in a given week—might prompt interest from community members who want to know what they can do to keep their data safe, and who will understandably want to know what the school is doing to ensure that student data is kept safe.
Third, the issue of how to vet and interpret digital information is a compelling and necessary topic for the school community. Recent research paints a depressing picture of the inability of students to adequately judge the information that they encounter online. Working with the school community to develop best practices is a key to conversations about digital life—and a motivation to have those conversations in the first place.
Fourth, the school community should be kept aware of efforts by teachers to incorporate the latest edtech tools in order to improve student outcomes. Many community members are unlikely to know that teachers are using Twitter to engage in serious professional development. Contrary to its reputation in the wider culture as a wasteland of shallow, vicious arguments, teachers have established a corner of Twitter where they can congregate based on interest area in order to share ideas and shape best practices. Making the wider school community aware of practices such as this can be very helpful.