How to Set Up Incognito Mode Shortcut on Windows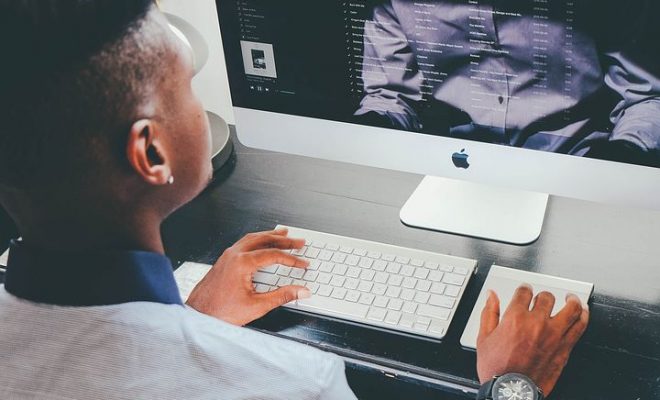 Whether you're someone who works on confidential projects, conduct sensitive online searches or just want to keep your browsing history private, Incognito mode is an excellent feature that can help protect your privacy. On Windows, this feature is accessible through Google Chrome, and with a little know-how, you can create a shortcut to launch Chrome's Incognito mode directly. Here's how to set up Incognito Mode Shortcut on Windows.
Step 1: Create a Chrome Shortcut

First, create a desktop shortcut to Chrome. To do this, right-click on the desktop, select "New" and click on "Shortcut." In the location field, copy and paste the path to your Chrome installation. The standard path is: "C:\Program Files (x86)\Google\Chrome\Application\chrome.exe."
After you've done that, click "Next," give the shortcut a name and click "Finish."
Step 2: Modify the Shortcut

Next, Right-click on the newly created shortcut and choose "Properties." In the "Target" field, add the " -incognito" command at the end of the path. Make sure to include a space between the file path and the command.
The modified target should look something like this: "C:\Program Files (x86)\Google\Chrome\Application\chrome.exe -incognito"
Once you have added the " -incognito" command, click "OK" to save your changes and exit the dialog box.
Step 3: Change the Icon

By default, the icon for the Chrome shortcut is the same as the regular Chrome icon. If you want an easy way to identify the shortcut, you can change its icon. To do this, first, right-click on the shortcut, select "Properties" and then click on the "Change Icon" button.
From the list of available icons, select one that you prefer or use the browse button to find an icon of your choice.
Step 4: Save the Changes

Once you've made your changes to the shortcut, click "OK" and then "Apply" to save the changes. Your shortcut is now ready!
From now on, whenever you want to launch Google Chrome in Incognito mode, simply double-click on the shortcut you created. Remember that Incognito mode prevents Chrome from saving your browsing history, cookies, and site data. However, it doesn't guarantee anonymity as your activity may still be visible to your internet service provider or any websites you interact with.
In conclusion, setting up an Incognito mode shortcut on your Windows desktop is an easy and quick process that can help keep your online activities private. Once you've got your shortcut up and running, you'll be able to access Chrome in Incognito mode in no time!