How to Set Up an AT&T Conference Call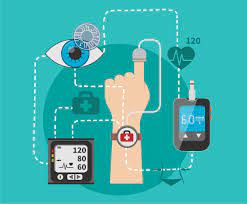 In today's fast-paced world, conference calls have become an essential tool for businesses to connect with their clients and colleagues. One of the most popular providers of conference call services is AT&T, a telecommunications giant. In this article, we will be discussing how to set up an AT&T conference call.
Step 1: Choose the right plan

AT&T offers various conference call services to cater to different business needs. They have plans that are suitable for small businesses as well as large corporations. The first step in setting up an AT&T conference call is to choose the right plan that meets your specific requirements.
Step 2: Sign up for an account

Once you have selected the appropriate plan, you will need to sign up for an AT&T conference call account. You can do this by visiting their website or contacting their customer support team. During the registration process, you will be required to provide your business information and other details required to set up the account.
Step 3: Schedule your conference call

After setting up your account, you can now schedule your conference call. You need to have the date and time of the call, the number of participants, and their contact information. AT&T allows you to schedule a conference call up to 90 days in advance.
Step 4: Invite participants

Once you have scheduled the conference call, you will need to invite the participants. You can send the invitation via email, SMS, or through AT&T's web portal. Ensure that you provide clear instructions on how to join the conference call, including the access code and dial-in number.
Step 5: Join the conference call

As the host of the conference call, you will need to join the call before the other participants. You can do this by dialing the access code and PIN number provided in the invitation. Once you are in the call, you can manage the participants, mute or unmute them, and even record the call.
In conclusion, setting up an AT&T conference call is a straightforward process that can be done by anyone. It is important to select the appropriate plan, sign up for an account, schedule your call, invite the participants, and join the call as the host. With these steps, you can conduct a successful conference call that will help you achieve your business goals.