How to Set Up a Free Website to Sell Products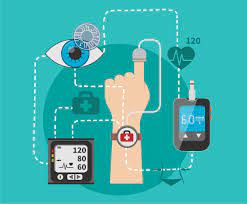 As an aspiring entrepreneur, you know that having an online presence is vital to the success of your business. With the proliferation of e-commerce platforms, setting up a website is an easy and affordable way to reach more customers and sell your products online. In this guide, we'll show you step-by-step how to set up a free website to sell products.
Step 1: Choose a platform
The first step to setting up a free website to sell products is choosing a platform that suits your needs. There are many free website builders such as WordPress, Wix, Weebly, Squarespace, and Shopify available online. Each platform has its pros and cons, so it's important to do your research and choose the best option for your business.
Step 2: Choose a website template
Once you have selected a platform, you can choose a website template that reflects your brand and product offerings. Most website builders have a range of pre-designed templates to choose from, or you can customize an existing one to suit your unique requirements.
Step 3: Register a domain name
A domain name is the address of your website and it's important to choose one that is unique and easy to remember. You can either register your own domain name, or use a subdomain provided by your website builder. Be sure to choose a domain name that reflects your brand and is easy for customers to remember.
Step 4: Set up your online store
Next, you'll need to set up your online store. Most website builders have built-in e-commerce features that allow you to list your products, accept payments and manage your customer orders. You can customize your online store to match your brand and choose options such as product categories, product images, pricing, and shipping options.
Step 5: Add products to your online store
Once you have set up your online store, it's time to add your product offerings. Be sure to provide clear product descriptions, pricing, and high-quality product images to give customers a clear idea of what they are purchasing.
Step 6: Launch your website
Once you have completed all these steps, you are ready to launch your website. However, before you go live, it's important to test your website thoroughly to ensure that everything is functioning as it should. Have friends and family test your website and provide feedback before you go live.
In conclusion, setting up a free website to sell products is now easier than ever. With the right platform, website template, and online store setup, you can easily showcase your products to potential customers online. By following these simple steps, you'll be able to create a professional and effective online store that can help grow your business.