How to Send Mass Email on Facebook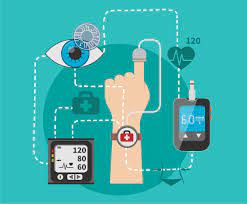 Facebook has emerged as a powerful marketing tool, connecting businesses and individuals with millions of people worldwide. Sending mass emails on Facebook is a great way to promote your products, services, information, and announcements to a larger audience. Here's how to do it effectively:
1. Know Your Audience
Before sending mass emails, you need to have a clear understanding of the audience you're targeting. Identify your target group and create content that will resonate with them. Personalization is key, especially when dealing with large audiences, aim to craft your messages based on your target groups' preferences, interests, and demographics. Consider the language, tone, and style that will appeal to them.
2. Get Permission to Send Emails
Facebook's policies and regulations forbid the sending of unsolicited or spam email to its users. Ensure that you have permission from your target audience before sending mass emails. You can do this by requesting email addresses from your followers or subscribers or by asking them to opt-in through a registration form on your Facebook page.
3. Use an Email Marketing Tool
Facebook provides several email marketing tools, including Mailchimp and Constant Contact, which enable users to send mass emails directly from their Facebook page. With these tools, you can create custom email templates, manage subscribers, schedule emails, and track performance metrics such as open, click-through rates and bounce rates.
4. Create an Engaging and Relevant Email Content
The content of your emails has a significant impact on how well your emails will perform. Ensure that your content is informative, valuable, and relevant to your target audience. Encourage your audience to take action, whether it be purchasing your products, visiting your page or reading your blog.
5. Optimize Email Format for Mobile
According to recent statistics, more than 55% of users access Facebook on their mobile devices. Ensure that your email content is optimized for different device screens, including desktops, tablets, and mobile phones. Use responsive design templates that adjust to different screen sizes and avoid using large images or complex graphics.
6. Monitor Your Email Metrics
Sending mass emails is not enough. To understand the performance of your emails, you need to monitor and analyze key metrics such as open rates, click-through rates, and conversion rates. Use this information to refine and improve your email marketing strategy over time.
Sending mass emails on Facebook can be a power move for your company, but it requires careful planning, implementation, and analysis. With the right tools and strategies and by keeping your audience and objectives in mind, you can create successful email marketing campaigns that generate results.