How to Send Automatic Reply Emails in Gmail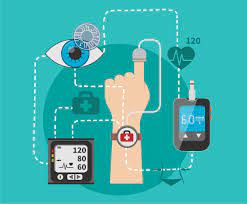 In today's world of constant connectivity, people expect quick and efficient communication. Often, you might find yourself unable to respond to emails immediately due to busy schedules, time differences, or simply needing a break from work. In such cases, automatic reply emails can be a lifesaver.
Gmail provides a convenient way to set up automatic responses that can reply to incoming emails while you are away. Follow these simple steps to set up automatic reply emails in Gmail:
Step 1 – Log into your Gmail account through your web browser.
Step 2 – In the upper right-hand corner of the screen, click on the gear icon to access the settings menu, and select "See all settings".
Step 3 – In the settings menu, click on the "General" tab.
Step 4 – In the "General" tab, scroll down to the "Vacation responder" section and select the option "Vacation responder on".
Step 5 – Customize your automatic reply. You can choose the start and end dates to send automatic replies. You can also write the subject line and the content of your message. You can include your contact information or links to your website or social media profiles.
Step 6 – Select if you want to send automatic responses to people in your contacts list only or all incoming emails.
Step 7 – Click on the "Save Changes" button to activate your vacation responder.
After you save the changes, Gmail will send the automatic reply to anyone who sends you an email during the specified time period. It is important to note that Gmail will only send an automatic reply once to each sender during your vacation. If the same person sends multiple emails during your vacation, they will only receive the automatic reply once.
In conclusion, automatic reply emails are a convenient way to let people know that you are away and unable to respond to emails immediately. With Gmail, setting up automatic reply emails is a simple and straightforward process. So, the next time you plan on being away from your email, make sure to set up your automatic reply to keep your inbox organized and your contacts informed.