How to Send a Voice Message on iPhone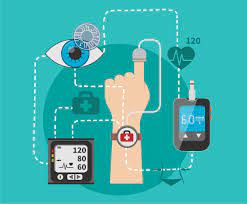 The iPhone is a top-notch device that has been designed to make communication easier and better for its users. One of the best ways to communicate with your friends or colleagues is by sending a voice message. It's fast, easy, and allows for a more personalized experience. In this article, we will show you how to send a voice message on your iPhone.
Step 1: Open the Message App

To send a voice message, you first need to open the Message app on your iPhone. Look for the green speech bubble icon on your home screen or in the app drawer. Tap on it to open the app.
Step 2: Select Your Contact

Once you are in the Message app, select the contact you want to send the voice message to. Tap on the name of the contact to open the chat window.
Step 3: Tap on the Microphone Icon

In the chat window, you will see a text box where you can type your message. On the right corner of the text box, you will see a microphone icon. Tap on the microphone icon to start recording your voice message.
Step 4: Record Your Voice Message

When you tap on the microphone icon, the recording will begin immediately. Hold the phone to your ear as if you were making a phone call, and start speaking. When you finish recording, simply lift the phone from your ear, and the recording will stop automatically.
Step 5: Send the Voice Message

Once you have recorded your voice message, you can listen to it by tapping on the "play" button. If you are satisfied with the message, tap on the "send" button to send it to your chosen contact.
In Conclusion

Sending a voice message on your iPhone is easy and requires no additional apps or accounts. You can use this feature to communicate seamlessly with your friends and family, especially when you don't have the time to type a long message. With these simple steps, you should be able to send a voice message in no time.