How to Screenshot on a Surface Pro 8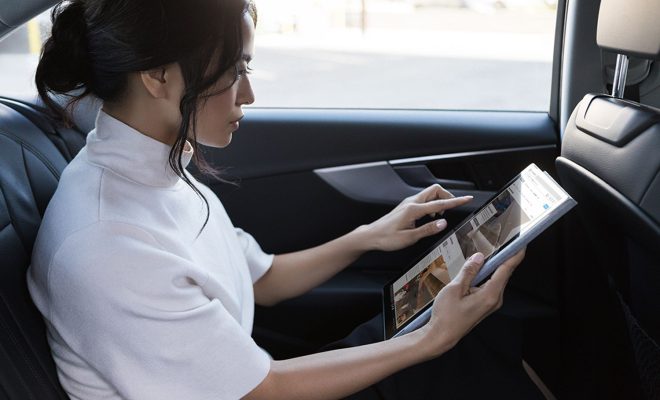 The Surface Pro 8 is a versatile and powerful device that has been designed to meet the needs of both casual and professional users. One of the many benefits of using this device is the ability to take screenshots of your screen easily. If you are new to using a Surface Pro 8, however, you may not know how to take a screenshot. In this article, we will guide you on how to screenshot on a Surface Pro 8.
There are several ways to take a screenshot on a Surface Pro 8, but we will focus on the two most convenient methods. Firstly, you can use the keyboard shortcut, or you can use the dedicated Surface Pen button to take screenshots.
Method 1: Using the Keyboard Shortcut
To take a screenshot on a Surface Pro 8 using the keyboard shortcut, you need to follow the steps below:
1. Press and hold the Windows logo key and the Volume Up button simultaneously. You will see the screen of your device dim for a brief moment, indicating that a screenshot has been taken.
2. Open the Photos app from your Start menu or search bar. You will see your most recent screenshot at the top of the screen.
3. If you want to save your screenshot, click on the Save button at the top right corner of the screen. You can also edit, delete or share your screenshot from here.
Method 2: Using the Surface Pen Button
The Surface Pen is a popular tool for Surface Pro users as it makes navigating and interacting with the device much easier. If you have a Surface Pen, you can easily take a screenshot by following the steps below:
1. Press the top button on your Surface Pen to open the Pen menu.
2. Select the Screen snip option from the menu.
3. Choose your preferred snipping options, such as the capture mode, delay, and ink color.
4. Press the button again to take the screenshot.
5. Your screenshot will open up in the Snip & Sketch app, where you can edit, save, or share it.
In conclusion, taking a screenshot on a Surface Pro 8 is a simple task that can be done using either the keyboard shortcut or the Surface Pen button. With these two methods, you can easily capture and save important information or moments on your device.