How to Rotate Screen on Windows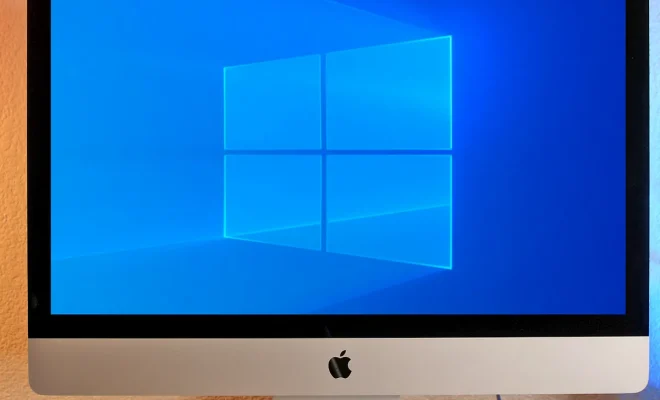 Rotating your Windows screen can help in many ways, whether it be for a more comfortable viewing angle or simply to showcase your creativity. Whatever your reason may be for wanting to change the orientation of your computer display, it is fortunately not a difficult task to accomplish. In this article, we will guide you through the steps to rotate the screen on Windows.
Step 1: Right-Click on the Desktop
To initiate the screen rotation process, first, locate and right-click on an empty space on your desktop. Doing so should present you with a contextual menu with several options to choose from.
Step 2: Click on "Display Settings"
From the list of options on the contextual menu, click the "Display settings" option. If your Windows version has the "Screen Resolution" option instead, select it, as the following steps remain the same.
Step 3: Select "Orientation"
Once you have clicked on the "Display settings" option, you will be directed to a new window where you can modify a plethora of display properties, including resolution, brightness, and more. Here, locate the "Orientation" drop-down menu, which should initially display the "Landscape" option. Click on the down arrow and choose the option you prefer from the available options.
Step 4: Save Your Changes
After selecting the orientation of your choice, the screen will rotate, and you will be given a 10-second countdown to confirm the changes. If you are content with your new screen orientation, click "Keep Changes," and your screen will adjust accordingly.
In some cases, your computer may not have the option you require, or the rotation process may not be successful, resulting in a distorted or cropped image. If so, try updating your system's graphics or display drivers to ensure that they meet the requirements for screen rotation.
In conclusion, rotating your Windows screen can be a trivial task, but it can maximize your viewing comfort and help in many ways. Follow the four steps outlined above, and you should have no trouble adjusting your computer display orientation to your preference.