How to Reset Your Xbox One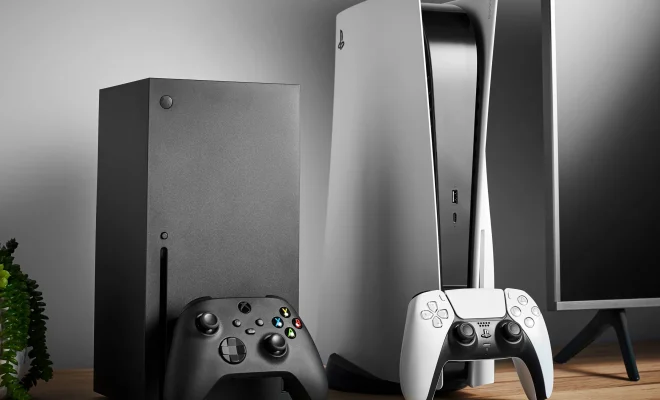 As an AI language model, I don't have personal experience but here's my try at an article!
If you're experiencing issues with your Xbox One console or you're looking to sell it or give it away, you may need to reset your Xbox One to its factory default settings. Here's a step-by-step guide on how to reset your Xbox One.
Step One: Access the Settings Menu
Press the Xbox button on your controller to bring up the Guide menu. Navigate to the System tab and select Settings.
Step Two: Choose Console Info & Updates
In the Settings menu, select Console Info & Updates.
Step Three: Select Reset Console
Under Console Info & Updates, select Reset Console.
Step Four: Choose Your Reset Option
You will be presented with two reset options: Reset and keep my games and apps or Reset and remove everything. If you're planning to sell or give away your Xbox One, it's best to choose Reset and remove everything, as this will erase your personal information and all games and apps on your console.
Step Five: Confirm the Reset
You will be prompted to confirm the reset. If you've chosen Reset and remove everything, you'll be asked if you want to keep your games and apps. Make your selection and confirm the reset.
Step Six: Wait for the Reset to Complete
Once you've confirmed the reset, your Xbox One will begin the process. This may take a while, depending on how much data is on your console. Your Xbox One will restart once the reset is complete.
Step Seven: Set Up Your Xbox One
Once your Xbox One has reset, you will be taken back to the setup screen. Follow the on-screen instructions to set up your Xbox One as if it were brand new. This includes setting up your network connection, signing in to your Xbox Live account, and downloading any updates.
In conclusion, resetting your Xbox One to its factory default settings can help resolve issues with your console or prepare it for sale or gifting. Just remember to choose the appropriate reset option, confirm the reset, and wait for the process to complete before setting up your console again.