How to Reset a Logitech Wireless Keyboard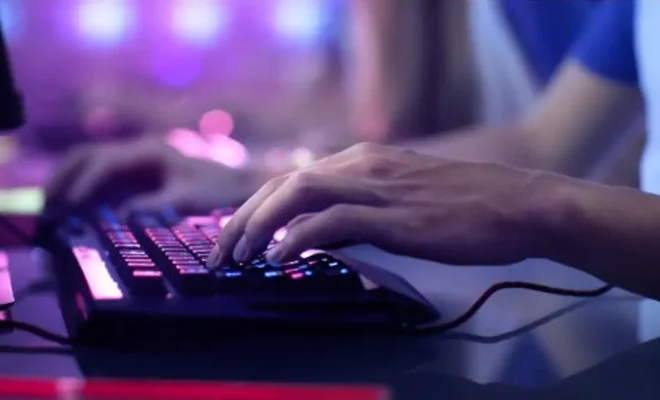 In today's world, technology is an integral part of our lives, and computers have become a crucial tool for many people around the world. Keyboards are an essential component of any computer, giving users an input device to control their computer. The Logitech wireless keyboard is a popular choice for many people because of its reliability, comfort, and ease of use. However, sometimes the keyboard may encounter problems, and resetting it may be necessary. In this article, we will discuss how to reset a Logitech wireless keyboard.
Step 1: Turn Off the Keyboard
The first thing you need to do is to turn off the keyboard by removing the batteries or pressing the power button for some seconds. If you're using a rechargeable battery, ensure that it is removed from the keyboard.
Step 2: Press and Hold the Connect Button
Press and hold the connect button on the back of the keyboard while turning the power back on. It's usually located at the back of the keyboard or underneath if it's a compact keyboard. Keep holding the connect button even after pressing the power button.
Step 3: Release the Connect Button
After some seconds, you will see a light blinking on the keyboard. When this happens, release the connect button. The blinking light indicates that the keyboard's receiver is searching for a connection.
Step 4: Press and Hold the Connect Button on the Receiver
Now, it's time to press and hold the connect button on the receiver. The receiver is the small USB device that you plug into your computer's USB port. Look for the receiver, which is usually marked with a "Connect" button. Press and hold the button for some seconds until the light on the receiver starts blinking.
Step 5: Establish a Connection
The next step is to establish a connection between the keyboard and the receiver. To do this, tap any key on the keyboard, and you will see the light on the receiver stop blinking, indicating that the keyboard and receiver have established a connection.
Step 6: Test the Keyboard
After the connection is established, test the keyboard by typing to ensure that the connection is established correctly. If it works, then your keyboard has been reset, and you can use it again.
In conclusion, a Logitech wireless keyboard is an excellent device that can provide you with exceptional ease of use and convenience. However, it's essential to know how to reset it in case of any issues. Follow the steps outlined above to reset your Logitech wireless keyboard today, and enjoy seamless functionality.