How to Repair an External Hard Drive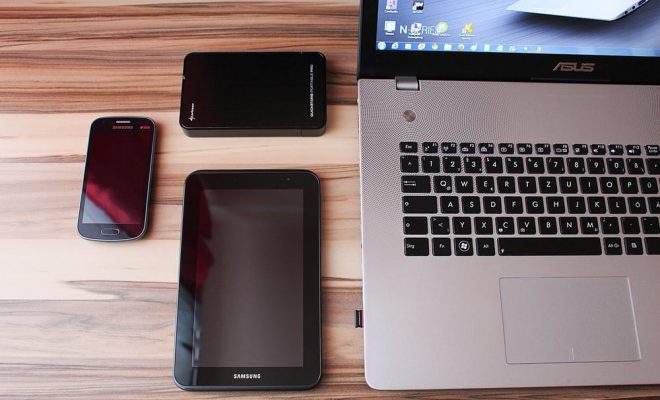 External hard drives have become an essential part of our lives because they offer a portable, safe, and secure way to store important data. However, if your external hard drive suddenly fails, it can be a nightmare, especially if you don't have a backup. But, don't worry. In this article, I will guide you on how to repair an external hard drive.
Step 1: Identify the Problem
Before you start repairing your external hard drive, the first thing you need to do is to identify the problem. Some of the common issues that external hard drives face are:
– Physical damage due to a fall or impact
– Logical damage due to corrupted files, bad sectors or viruses
– Electrical damage due to power surges
Once you have identified the problem, you can proceed with the repair process.
Step 2: Back Up Your Data
Before you start repairing your external hard drive, it's essential to back up your data. You can use various backup methods, including cloud storage or another external hard drive.
Step 3: Check the Cables and Connections
The first thing you should check is the cables and connections. Ensure that the cables are plugged in correctly and that the connections are not loose. If the problem persists, try using a different USB cable or port.
Step 4: Use Disk Management
For logical damage, you can use the disk management tool on your computer. To access this tool, follow these steps:
– Open the start menu and search for disk management
– Select the option that appears in the search results
– Locate your external hard drive and right-click on the partition that you want to repair
– Select 'properties' from the drop-down menu
– Click on the 'tools' tab and select 'check now'
– A pop-up window will appear. Check 'automatically fix file system errors' and 'scan for and attempt recovery of bad sectors'
– Click 'start' and wait for the process to complete
– Once the process is complete, close the window.
Step 5: Use Command Prompt
If you are experiencing further difficulties, you may need to use the command prompt. To do this, follow these steps:
– Open the start menu and search for 'Command Prompt'
– Right-click on it and select 'run as administrator'
– Type 'chkdsk [drive letter]: /f' and press enter
– If your external hard drive letter is 'E', for example, type 'chkdsk E: /f'
– Wait for the process to complete.
Step 6: Use Data Recovery Software
If you still cannot access your data after using the previous methods, you can use data recovery software to recover your data. However, please note that this should be your last resort as the software may affect your data integrity. Some popular data recovery software includes EaseUS Data Recovery Wizard, Recuva, and MiniTool Power Data Recovery.
In conclusion, repairing an external hard drive is a straightforward process, but it requires patience and attention to detail. You must also ensure that you back up your data before proceeding with the repair process. If your external hard drive is beyond repair or cannot access your data, consider reaching out to a professional data recovery company.