How to Remove Header in Google Docs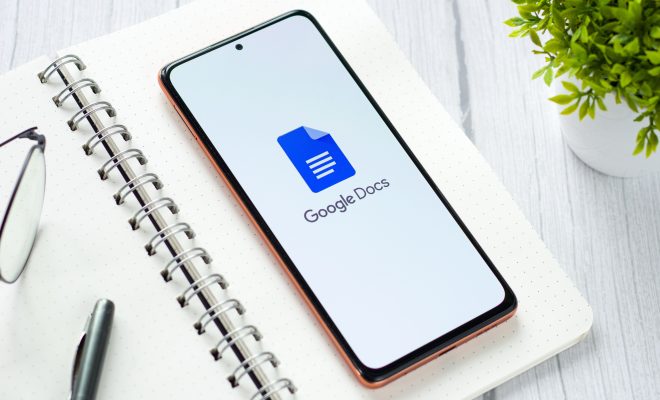 Google Docs is an excellent platform that offers state-of-the-art features to its users. One of the many features available in Google Docs is the ability to add headers. Headers are sections of text that appear at the top of every page, usually including information such as the document title or page numbers. However, there may come a time when you want to remove these headers, perhaps because they are no longer relevant or you simply do not want them in your document any longer. In this article, we will guide you through the process of removing a header in Google Docs.
Step 1: Open the Document
The first step is to open the document in which you want to remove the header. You can select the document from your Google Drive or search for it using the search bar on the top right-hand corner of the screen.
Step 2: Click on the Header section
Once the document is open, locate the section where the header is inserted. Usually, headers are placed at the very top of the page. Click on the header section, and it will be highlighted with a blue background.
Step 3: Delete the Header Section
If you want to remove the header, the easiest way is to delete the entire header section. The header section usually extends to the margins of the page and may contain other elements such as images, charts, or additional text. Highlight the entire header, including any images or charts, by clicking at the beginning of the text and dragging the cursor to the end of the header section. With the header highlighted, press the delete key, and the entire header section will be removed from every page.
Step 4: Remove the Header from Specific Pages
Sometimes, you may want to remove the header from only a specific set of pages, leaving the header intact on the other pages. To achieve this, select the page from where you want to remove the header, and click on the "Insert" menu. Select the "Header & page number" option, and click on "Header." From here, you can select the "Remove header" option. This will remove the header from the currently selected page only, leaving the header section intact on other pages.
Conclusion
Removing headers in Google Docs is a straightforward process that can be accomplished in just a few steps. Once you have removed the header, you can continue with your document without any distractions. Whether you want to remove the header from a specific page or the entire document, Google Docs makes the process simple and easy to understand. Hopefully, this article has helped you to learn how to remove the header from your document in Google Docs.