How to Reinstall Windows 11 Without Deleting Any Apps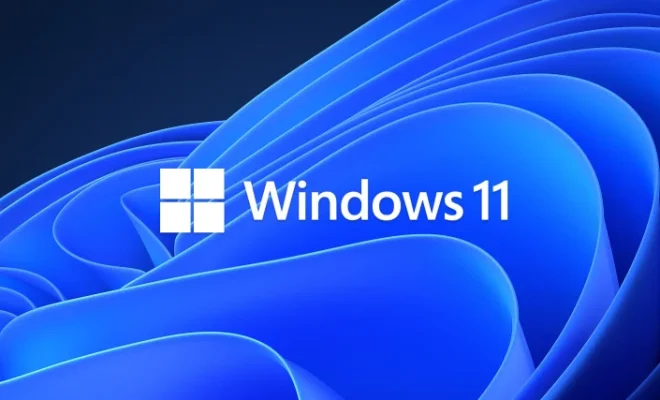 If you've recently upgraded to Windows 11 and are experiencing issues, or simply want to start with a fresh installation, you may be wondering how to reinstall Windows 11 without deleting any apps. Fortunately, the process is relatively straightforward and can be done quickly and easily.
Step 1: Backup Your Data
Before you start the reinstallation process, it is essential to back up all of your important files and data. Save everything to an external hard drive or cloud storage service before continuing.
Step 2: Create a Windows 11 Bootable USB Drive
You will need a USB drive with a minimum capacity of 8GB to create a bootable USB drive for the installation process. Microsoft provides an official tool called Media Creation Tool that will create a bootable USB for you.
To create a bootable USB drive, download the Media Creation Tool from the Microsoft website and follow the instructions. Once the tool has finished creating the bootable USB drive, you are ready to proceed.
Step 3: Boot From USB Drive
Insert the USB drive into the computer and turn on the computer. Press F12, F10, or F2 (depending on your computer's make and model) to enter the BIOS setup. Once there, set the boot order to prioritize the USB drive, insert the bootable USB drive, and restart the computer.
You will now be prompted to press any key to start the Windows installation process.
Step 4: Choose Custom Install
At this point, you may see a prompt asking you to upgrade or perform a new installation. Select "Custom Install" to perform a clean install.
Step 5: Install Windows 11 Without Formatting Drive
Next, you will be prompted to select the partition where you want to install Windows 11. Select the existing partition where you currently have Windows 11 installed and click "Next."
A warning message may appear, indicating that the partition already contains an operating system. Select "Yes" to proceed. Windows will now be installed over the existing operating system without deleting your files or apps.
Step 6: Complete the Installation
The installation process may take some time, depending on the speed of your computer. Once the installation is complete, you will be prompted to set up Windows 11 and create a user account.
You can now transfer your data back onto your computer from your backup drive or cloud storage.
In conclusion, reinstalling Windows 11 without deleting any apps is a straightforward process when you follow the steps outlined above. Remember to backup all of your important data, create a bootable USB drive, and select the existing partition when prompted to avoid losing any of your apps or files.