How to Recover Deleted Files on Your Mac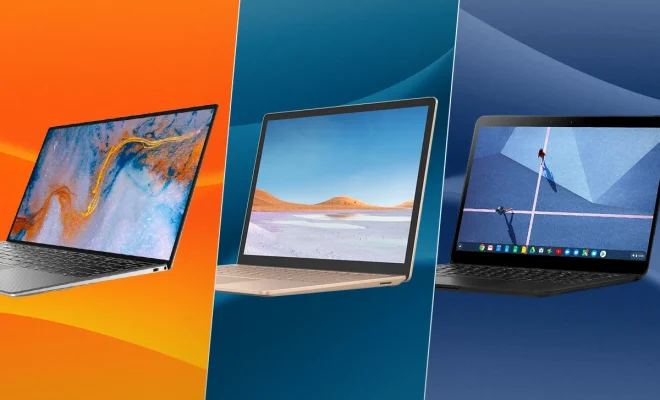 As a Mac user, it is common to have accidentally deleted important files. When this occurs, do not panic as there are methods available which you can use to recover your deleted files. Here are some easy steps you can follow to recover your deleted Mac files.
1. Check your Trash
By default, all deleted files will be placed in the Trash bin. If you have accidentally deleted a file, check the Trash first for the file as it may still be there. To access Trash, locate it on the dock of your Mac desktop, then double-click on it. Once it opens, select the deleted file and drag it out of the trash onto your desktop.
2. Use Time Machine
Time Machine is the default backup tool for Mac. It takes a complete backup of your data and files, allowing you to recover data that has been deleted, damaged or lost. To restore a deleted file with Time Machine, you need to have Time Machine set up on your Mac and have an external hard drive connected to the system.
First, click on the Time Machine icon on the menu bar and then select the option "Enter Time Machine". Once inside, look for the deleted file, select it, and click on restore. Your file will be restored to its original location.
3. Use Terminal
Terminal is a Mac command line interface that lets you search for deleted files using coded commands. This method requires some tech-savvy expertise, but it's a quick way of finding deleted files that cannot be traced on the Trash or Time Machine.
Open the Terminal from the Applications>Utilities folder. Type in the terminal code "Terminal -type f -name _pattern*". Replace the_pattern part with the name of the deleted file or a part of it. After running the command, Terminal will display a list of all the files matching your search. Select the file you want and copy it to your desired location.
4. Use Data Recovery Software
If you have tried all the above methods, and still can't locate the file, or the file is corrupted, then it's time to leverage data recovery software. The software tools use deep scanning algorithms and comprehensive file restoration to retrieve deleted files.
There are several free and paid Mac data recovery software that you can download online. Once you download the software, install it on your Mac and follow the on-screen instructions. The software will scan your Mac and locate the deleted files, allowing you to preview the files before recovering. Select the deleted file and choose your location to save the file.
In conclusion, there are several ways to recover deleted files from your Mac. Always check the trash first, then use Time Machine or the Terminal. If these methods fail, then you can resort to data recovery software. These methods ensure that you recover your lost files and data without any issues.