How to Record Skype Calls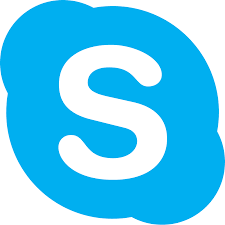 Skype calls are an excellent way to keep in touch with loved ones or colleagues. It comes in handy when you need to have a meeting, make interviews, or record podcasts, and the best part is that you can do it all from the comfort of your home. However, because of its online nature, there has always been a challenge when it comes to recording Skype calls. This article seeks to provide a step-by-step guide on how to record Skype calls easily.
What You Need
To record Skype calls, you will need the following:
1. A Skype application on your computer or mobile device.
2. A microphone or headset capable of picking up sound.
3. A recording software.
Step 1: Download Recording Software
There are several recording software available online that can be used to record Skype calls. Audacity is one of the most popular free options. To download Audacity, go to the Audacity website and download the software that is compatible with your operating system.
Step 2: Prepare the Recording Software
After downloading Audacity, open the software and select the preferences tab. From there, select the Audio I/O tab, and under the "Recording" section, select "Windows WASAPI." Then, select the device you will be using to record and click "OK" to save.
Step 3: Prepare Skype
Open Skype, sign in to your account, and go to the "Tools" menu. From there, click on "options," then "Audio settings." Under the "Microphone" section, select the microphone or headset you will be using, and then click "Save" to save the changes.
Step 4: Prepare for Recording
Before making the call, start recording in Audacity by clicking the record button. Make the Skype call when you are ready to start the recording.
Step 5: Record and Save
During the call, ensure that the microphone or headset is working correctly by testing the sound, speaking at a normal volume. After the call has ended, stop the recording in Audacity, and save the file on your computer.
In Conclusion
Recording Skype calls should no longer be a daunting task. By following these easy steps, you can record your Skype conversations with ease. Remember to test the microphone or headset before the call and to use a recording software that is compatible with your operating system. Finally, it is essential to inform the person on the other end that you are recording the call.