How to Record a Phone Call on iPhone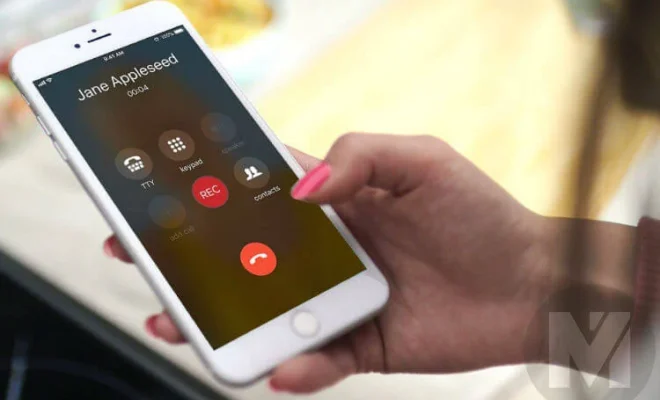 Recording a phone call can be a useful tool in many situations. Whether you want to capture an important business conversation or a sentimental conversation with a loved one, your iPhone has the capability to record phone calls. Here's how:
1. Check the Laws
Before you start recording, make sure that you're legally allowed to record phone calls in your location. Laws can vary from state to state and country to country. In some places, it's illegal to record a conversation without the consent of all parties involved.
2. Use the Built-in Recorder
The easiest way to record a phone call on an iPhone is by using the built-in Voice Memos app. To start recording, make sure all parties on the call know that you're recording, then follow these steps:
– Open the Voice Memos app on your iPhone.
– Tap the red record button to start recording.
– Call the person you want to speak with – or answer an incoming call.
– Keep the call on speakerphone so that the app can capture both sides of the conversation.
– After you hang up, stop the recording and save the audio file.
The audio file will be automatically saved to the Voice Memos app. You can listen to it, share it, or even transcribe it using third-party apps.
3. Use a Third-Party App
If you need more features or want to record a call without using the speakerphone, there are third-party apps available for recording phone calls. Some of the most popular options include TapeACall, Call Recorder, and Rev Call Recorder.
To use a third-party app, follow these steps:
– Download and install the app from the App Store.
– Follow the app's instructions for recording a call. This may involve calling a special number or starting the recording manually.
– After the call is over, stop the recording and save the audio file.
These apps can offer additional features like cloud storage, transcription, and automatic recordings. However, they may also come with a price tag or a subscription fee.
In conclusion, recording phone calls on an iPhone can be a useful tool for a variety of purposes. Whether you use the built-in Voice Memos app or a third-party app, just make sure you follow the laws and get consent from all parties involved to avoid any legal trouble