How to Protect Your Facebook Profile Picture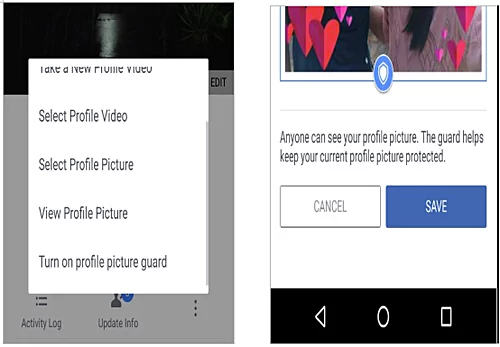 Your profile picture is one of the most visible aspects of your Facebook presence. It represents you across the platform and can be viewed by friends, acquaintances, and even strangers. To ensure that your profile picture remains secure and protected, it's important to take a few precautionary measures. In this article, we will guide you through some steps on how to protect your Facebook profile picture.
Step 1: Adjusting Privacy Settings
Facebook provides various privacy settings that allow you to control who can see your profile picture:
1. Log in to your Facebook account using a web browser.
2. Navigate to your profile page by clicking on your name or profile picture.
3. Once on your profile page, click on the current profile picture.
4. From the options presented, select "Edit Privacy".
5. Choose from the available privacy settings:
• Public: Anyone can view and download your profile picture.
• Friends: Only people who are added as friends on Facebook can view and download.
• Only Me: Your profile picture will remain private.
6 . Select the desired option based on your preference for viewing accessibility.
Step 2: Enabling Profile Picture Guard
Facebook offers an additional feature called "Profile Picture Guard" designed specifically for protecting against misuse of images:
1 . Follow steps 1-4 from above to access Edit Privacy options for your current profile picture.
2 . Below the privacy settings options, locate "Turn On Profile Picture Guard" or similar wording.
3 . Click/tap on this option—this will add extra layers of protection such as preventing others from taking screenshots or downloading.
Step 3: Avoid Using Personal Photos as Profile Pictures
To minimize potential risks associated with sharing personal photos:
• Consider using non-personal images like nature scenery or abstract art instead of actual photographs.
Conclusion
Protecting your Facebook profile picture is essential to maintain your privacy and control over how others perceive you on the platform. By adjusting privacy settings, enabling Profile Picture Guard, and being mindful of the images you choose for your profile picture, you can enhance the security of your online presence.
Remember that while these measures help protect against unauthorized downloads or misuse, it's impossible to completely prevent someone from taking a screenshot or manually saving an image. Therefore, always exercise caution when sharing personal information or sensitive images online.
Take control of your Facebook profile picture today and enjoy a safer social media experience!