How to Print White Onto Black Paper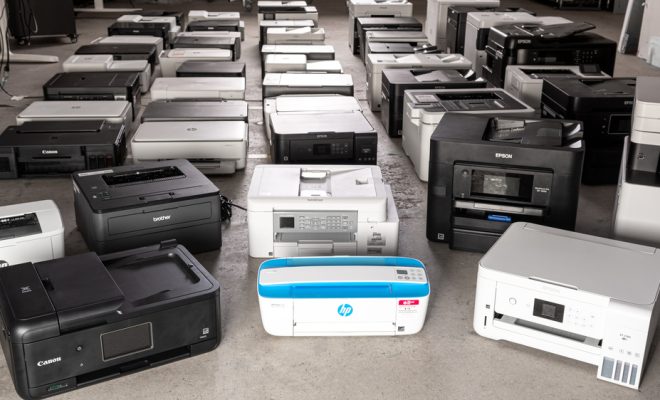 Printing white onto black paper may seem like a challenge, but with the right techniques, it is possible to create stunning designs that stand out. White ink is not commonly used in standard printing methods, making it a less familiar process for some. However, with the rise of digital printing technology, printing white onto black paper is now an attainable and affordable option for creatives and businesses.
Here are a few tips on how to print white onto black paper:
1. Consider using a digital printer that can handle white ink
White ink printers are specifically designed to print white onto dark substrates such as black paper. These printers usually operate using UV LED inks as opposed to traditional pigment inks. This allows the ink to dry and harden quickly, making it resistant to smudging and chipping. Consult with a printing service to ensure they offer white ink printing services and can handle the paper thickness you require.
2. Choose the right paper stock
The paper stock you choose is crucial to the success of your white on black printing. Choose a paper stock that can handle the ink you intend to use. Some papers may absorb the ink too quickly, leading to smudging or blotchy prints. A matte or uncoated paper stock is ideal for getting the best quality prints. Glossy papers may look nice, but they can cause problems with image registration due to how ink is absorbed.
3. Create high contrast designs
One of the critical things to keep in mind when printing white on black is to create high contrast designs. Black paper absorbs more light, making it harder to achieve detail with grey tones. Ensure your design has ample white space and sharp lines for the best results. Use a graphic design software to determine the amount of white space and transparent layers to enhance the contrast and maintain sharp edges.
4. Test print
Because printing white on black is not a standard printing process, trial and error will be necessary. Print out a few designs for testing purposes to see if the ink adheres to the paper properly. Adjust the contrast of your design at this stage too. A high-quality proof will give you a guide on how to adjust your design to achieve your desired final print.
In conclusion, printing white onto black paper can give you an impressive and unique print that is both striking and bold. With the right equipment, paper stock, design, and testing, you will be able to create an excellent final product. It is not always simple to achieve, but the end results are worth it when done correctly. Plan wisely, and create something that stands out from the usual print products.