How to Print a Sticker on a Home Printer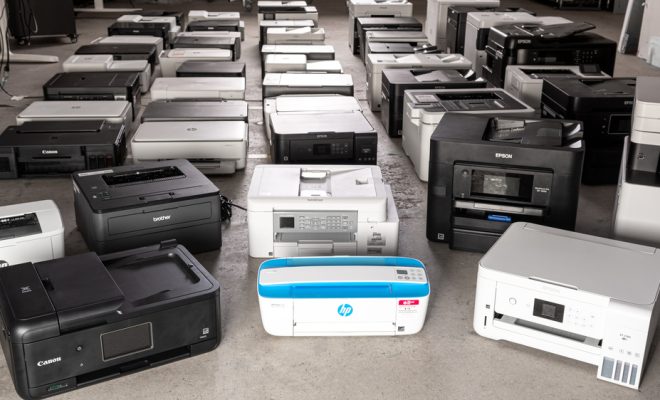 Printing stickers at home has never been easier. With the right set of tools and materials, you can easily create custom labels and decals that are perfect for a variety of purposes. In this article, we'll guide you through the steps of printing stickers on a home printer.
Step 1: Choose a Design
First, you'll need to choose a design for your sticker. This could be anything from a company logo to a cool graphic or a witty slogan. If you're not sure where to start, there are plenty of free design templates online that you can use as a starting point.
Step 2: Create Your Design
Once you've chosen your design, it's time to create the file. If you have a design program like Adobe Illustrator or Photoshop, you can use that to design your sticker. However, if you're not familiar with these programs, there are plenty of online sticker makers that you can use instead. Some popular options include Canva and Crello.
Step 3: Print Your Design
Now it's time to print your design. Start by making sure your printer is loaded with appropriate sticker paper. If you're not sure what kind of paper to use, check the printer's manual or try a few different types of paper to see what works best.
Once you have the paper loaded, send your design to the printer. Be sure to select the right paper type from the printer's settings to ensure the best possible print quality.
Step 4: Cut Your Stickers
After you've printed your stickers, you'll need to cut them to size. Use a sharp knife or a pair of scissors to carefully cut out your stickers. Be sure to follow the design's outline closely to create smooth, clean cuts.
Step 5: Apply Your Stickers
Now it's time to apply your stickers. Depending on the type of sticker paper you used, it might be necessary to apply an adhesive backing to the stickers before you can stick them onto a surface. Once they're ready, simply peel off the backing and apply the sticker to any surface you like.
Printing stickers on a home printer is a fun and easy project that can be completed in just a few simple steps. With a little bit of creativity and some high-quality sticker paper, you can create custom stickers that are perfect for decorating your laptop, adding a personal touch to a gift, or promoting your business.