How to Mute Tabs with One Click in Google Chrome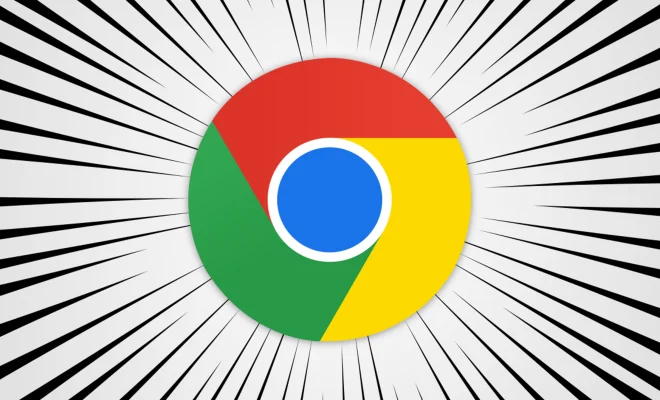 If you are an avid Google Chrome user, then you know how frustrating it can be when a single tab starts playing audio out of nowhere. This can be particularly annoying when you are in a public place, and you don't want the sound blasting out for everyone to hear. Fortunately, you can easily mute tabs with one click in Google Chrome. Here's how.
Step 1: Update Google Chrome
Before you start, ensure that you have the latest version of Google Chrome installed. Click the three dots in the top right corner of your browser, select 'Help', and then click on 'About Google Chrome.' If you are not running the latest version, your browser will automatically start updating itself.
Step 2: Enable Tab Audio Muting
After updating Google Chrome, type 'chrome://flags/' in the search bar and press enter. You should see a list of experimental features that Google is working on. Scroll down to 'Tab Audio Muting UI Control' and click on the drop-down menu on the right. Select 'Enabled' from the list.
Step 3: Relaunch Google Chrome
Once you have enabled the Tab Audio Muting feature, Google Chrome will ask you to relaunch your browser for the changes to take effect. Click on the 'Relaunch Now' button at the bottom of the page.
Step 4: Mute Tabs with One Click
Now, whenever you have multiple tabs open, and there's audio playing, you can simply click on the audio icon on the tab to mute it. The audio icon looks like a small speaker. When you click on it, the audio will be muted, and the icon will convert into a crossed out speaker symbol. To unmute a tab, click the audio icon again.
In conclusion, muting tabs in Google Chrome has never been easier. By enabling the Tab Audio Muting feature, you can quickly and easily mute audio from any tab with just one click. This feature has been available for a few years now, and it's surprising how little-known it is. But now that you know how to enable it, you can safeguard yourself against unwanted audio disturbances while browsing the web.