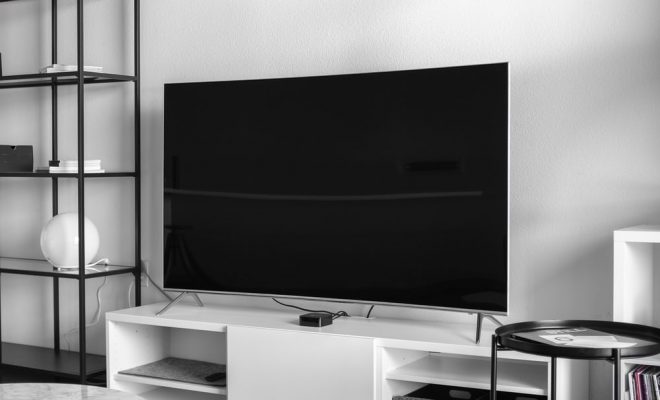 When considering buying a new TV, one must measure its size accurately to ensure it fits well in the space. Here is a quick guide on how to measure TV size.
1. Measure diagonally
The size of a TV is typically measured diagonally, from one corner of the screen to the opposite corner. Take a tape measure and start from the top left-hand corner of the screen, then measure diagonally to the bottom right-hand corner.
2. Measure the screen width and height
Additionally, one can measure the width and height of the screen as well. These dimensions are essential to determine the TV's exact size and to help with shopping for a fitting wall mount. Measure the width of the screen from one side to another, and the height from the top of the screen to the bottom.
3. Check for Bezel
Take note of the bezel, which is the frame around the screen. This frame may be thin on some TVs or chunky on others, which can affect the TV's overall size. It's essential to measure the screen size and include the bezel's dimensions if the TV is going to be placed in furniture or wall-mounted.
4. Calculate measurement with aspect ratio
TV manufacturers commonly use an aspect ratio of 16:9, meaning that the TV screen's dimension is sixteen units wide to nine units high. Therefore, if a TV measures 40 inches diagonally, divide the diagonal measurement by the square root of 337, which is the sum of 16 squared and nine squared. The result is the TV height, which can be used to check if it fits on furniture shelves or in a TV cabinet.
5. Measure the TV's outer dimensions
In some cases, people want to know the TV's overall size, including the stand and chassis (the TV's outer frame). When measuring, start from the outer edges of the TV's frame, including the stand or legs. To get the width and height, measure from side to side and top to bottom, including the bezel.
6. Consider the viewing distance
When choosing a TV size, it's also essential to consider the viewing distance. The ideal screen size may vary depending on how far away someone will be viewing the TV. A general rule of thumb is that the viewing distance should be at least one and a half times the TV's diagonal size.
In conclusion, measuring a TV's size is simple and straightforward, requiring only a few basic steps. Familiarizing oneself with TV size measurements and factors to consider can help individuals makeinformed decisions when purchasing a new TV. One should remember the importance of the TV's size and match it to the desired space, furniture, and viewing needs.