How to Make Your Cellphone Battery Last Longer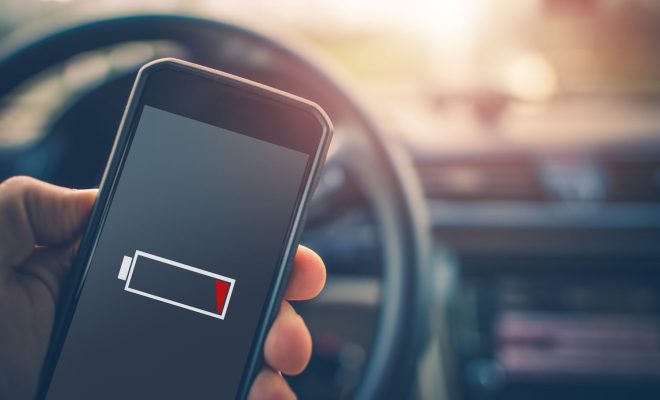 As we rely more and more on our cellphones, their batteries have become an essential part of our lives. Unfortunately, we also find ourselves struggling with battery life, especially when we need our cellphones the most. Therefore, it's crucial to find ways to make our cellphone battery last longer. Here are some tips to help you preserve your cellphone battery:
1. Adjust screen brightness
The brightness of your cellphone screen is one of the biggest culprits when it comes to draining battery life. The brighter the screen, the more battery life it uses. To save battery life, adjust the screen brightness to an appropriate level. You can do this by going to Settings and Display, where you can find the option to adjust the screen brightness. Turn off any unnecessary screen features like auto-brightness, live wallpapers, and animations.
2. Disable location services
Location services, such as GPS, use a lot of battery life, even when you are not using them. Disable location services for apps that do not need them. You can also set your location preference to "Battery saving" in the Location settings to reduce battery usage.
3. Close unused apps
Apps running in the background drain your battery life, even when you are not using them. Close all unused apps to reduce battery usage. You can also set your apps to "Deep sleep" mode, which puts them to sleep when not in use. This option is available in some devices' battery settings.
4. Turn off Wi-Fi and Bluetooth
Wi-Fi and Bluetooth use up your phone's power when turned on, even when not in use. Turning off Wi-Fi and Bluetooth when not using them can help you save battery life.
5. Set your screen timeout
Set your screen timeout to the shortest time possible. This feature will turn off your screen when you are not using it, saving your battery life.
6. Charge your phone correctly
The way you charge your phone affects your battery's longevity. Charge your phone when the battery is low, and avoid charging it overnight. Avoid exposure to extreme heat or cold that can damage your phone's battery.
7. Get a power bank
Carrying a power bank wherever you go is a smart move, especially when you know you will not be able to charge your phone for an extended period. A power bank can provide emergency power backup when your battery is running low.
In conclusion, preserving your cellphone battery life is essential to ensure you have the power when you need it. Employing these simple tips can help to make your cellphone battery last longer, giving you peace of mind and less frustration. Implement them today, and enjoy your phone for longer periods without worrying about the battery.