Do you need HDMI 2.1 on your next TV?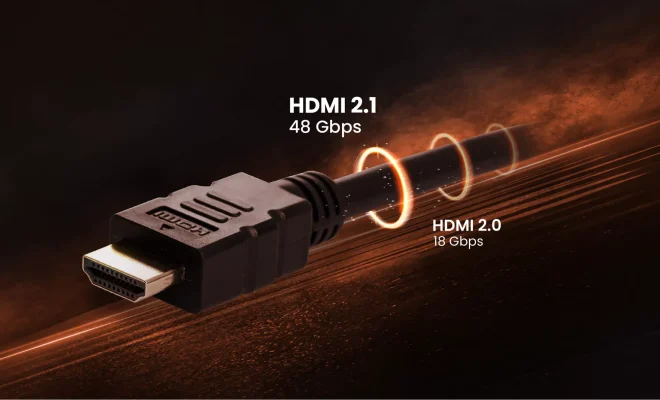 HDMI 2.1 and its benefits for the customers.


HDMI 2.1 is the latest version of the HDMI (High Definition Multimedia Interface) standard that allows for higher bandwidth and faster data transfer speeds than its predecessors, HDMI 2.0 and 1.4. If you're planning to upgrade your TV, you might be wondering whether you need HDMI 2.1 on your next TV.


Here are some reasons why you might want HDMI 2.1:


1. Higher Resolution: HDMI 2.1 can support higher resolution up to 10K, which is four times more than the current 4K resolution. For gaming and movie enthusiasts, higher resolution means a better and more immersive experience.


2. Refresh Rates: Higher refresh rates are another benefit of HDMI 2.1. It can support up to 120Hz, which Jitter-free and smooth video quality for fast-paced games and sports.


3. VRR: Variable Refresh Rate (VRR) is another feature supported by HDMI 2.1. It allows for an adaptive refresh rate, which syncs with the frame rate being output by the gaming console. This helps to minimize screen tearing and stuttering during gameplay.


4. eARC: Enhanced Audio Return Channel (eARC) is a feature of HDMI 2.1 that can support high-quality lossless audio formats like Dolby Atmos and DTS:X. It is an improvement over ARC, which supports only compressed audio formats.

Conclusion: If you're planning to buy a new TV, it's worth considering the benefits of HDMI 2.1 to take advantage of the latest technology. However, it ultimately depends on your needs and preferences. If you're a casual viewer, HDMI 2.1 might not be necessary, but if you're a gamer or movie buff, it's worth considering an HDMI 2.1 compatible TV.