How to Make Keurig Coffee When You're Out of K-Cups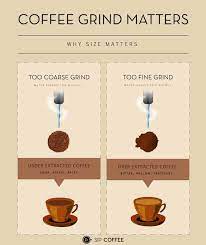 We've all been there: you're ready to have a nice cup of coffee only to find that you're out of K-Cups. Fear not, coffee lovers! Your Keurig can still provide you with a delicious brew even when K-Cups are not available. Here's how:
Option 1: Use a reusable K-Cup filter
One way to still enjoy your favorite coffee blends is by using a reusable K-Cup filter. This environmentally-friendly option is usually made of mesh and is designed to hold the ground coffee of your choice. Here's how to use a reusable K-Cup filter:
1. Purchase a reusable K-Cup filter if you haven't already. These are available at various retail stores and online.
2. Fill the reusable filter with your desired amount of ground coffee.
3. Place the reusable filter in the Keurig machine where you would usually place the K-Cup.
4. Brew as normal and enjoy your coffee!
Option 2: Brew regular coffee using a mug-sized paper filter
Another workaround when you're out of K-Cups is to use a standard drip-brew mug-sized paper filter. Here's how:
1. Select a small paper coffee filter (around 4-inch size works best) and fold it according to the packaging instructions, usually by folding the bottom and sides inwards.
2. Add one tablespoon of ground coffee per 6 ounces of water into the folded paper filter.
3. Place the paper filter in your coffee mug, ensuring the sides fit securely over the rim.
4. Open the Keurig and pour hot water slowly over the ground coffee in the paper filter, making sure to wet all grounds evenly.
5. Once brewed, carefully remove the paper filter and dispose of it properly.
These alternative methods will help ensure that when you run out of K-Cups, you won't need to miss out on your favorite coffee blends! The next time you need a caffeine boost and find yourself without K-Cups, remember these tips and enjoy your perfectly brewed cup of coffee.