Best Cheap Alexa Devices of 2023: Top Budget-Friendly Picks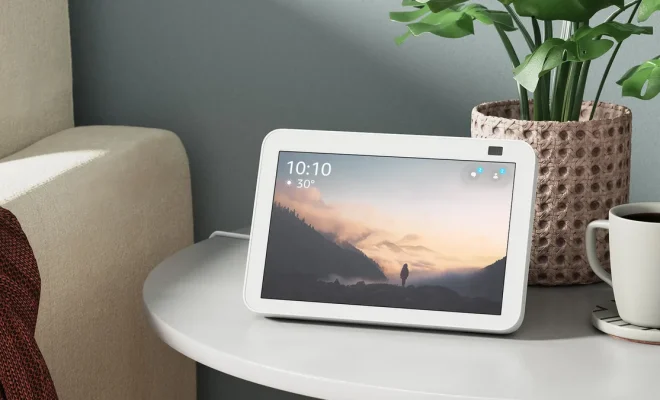 In recent years, smart home devices have become increasingly popular, and Amazon's Alexa has played a significant role in this trend. As more and more consumers seek budget-friendly options without sacrificing functionality, manufacturers have stepped up in producing affordable Alexa devices. Here, we present the best cheap Alexa devices of 2023 that will help you automate your home without breaking the bank.
1. Amazon Echo Dot (4th Gen)
The Amazon Echo Dot remains a favorite among budget-conscious consumers. Its small form factor and powerful speaker make it an excellent addition to any room. With Alexa built-in, you can ask the Echo Dot to play music, control your smart home devices, answer questions, and much more. All these features make the Echo Dot (4th Gen) one of the best cheap Alexa devices of 2023.
2. Wyze Bulb
Expanding your smart home lighting with affordable Alexa-compatible light bulbs is now easy, thanks to Wyze Bulb. These affordable bulbs connect directly to your Wi-Fi network and allow you to control your lights using the Wyze app or your voice through Alexa.
3. Amazon Smart Plug
Amazon's own smart plug provides an affordable option for making any appliance at home smarter. This compact device can be plugged into existing outlets and uses Alexa to give voice control capabilities to coffee machines, lamps or fans – all without needing a separate smart hub.
4. Eufy Genie
The Eufy Genie is another budget-friendly smart speaker offering with built-in Alexa capabilities. This speaker provides decent sound quality while allowing users to access popular features such as music playback, news updates, and checking the weather, all with voice commands.
5. Meross Smart WiFi Switch
The Meross Smart WiFi Switch helps users control hardwired lights and other appliances
through voice commands with Alexa compatibility easily. It is easy to install and can be used with various devices, making it a cost-effective solution for home automation.
6. Blink Mini
If you're in search of affordable home security, look no further than the Blink Mini. This compact indoor security camera offers 1080p HD video and works seamlessly with Alexa, enabling users to view live feeds or arm and disarm the camera using their voice.
7. Fire TV Stick Lite
The Fire TV Stick Lite enables streaming of your favorite shows, movies, and apps on your TV – all with voice control through Alexa. Consider this budget-friendly option if you want to expand your home entertainment setup without breaking the bank.
In conclusion, the best cheap Alexa devices of 2023 offer excellent value for your money and a wide range of functionality to improve your everyday life. From smart speakers like Echo Dot (4th Gen) to home security options such as the Blink Mini, these devices help make smart home automation accessible to everyone.