How to Make a Torn Paper Edge in Photoshop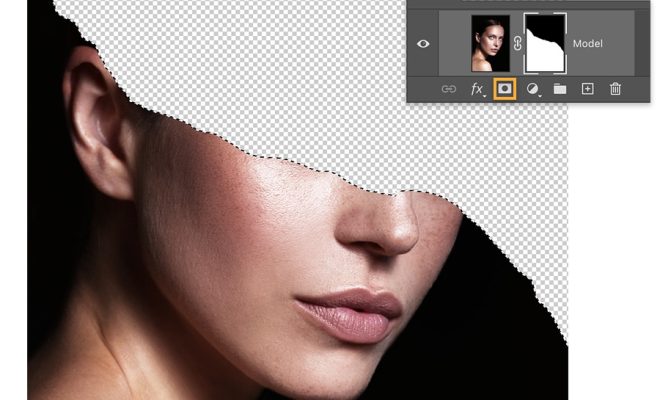 Photoshop offers a vast range of possibilities when it comes to design and editing, and creating a torn paper edge effect is one of the many options you can choose from. This technique can add a unique and creative touch to your projects or photos, and it's quite easy to achieve. In this article, we'll take you through the steps required to create a torn paper edge in Photoshop.
Step 1: Open a New Document
start creating your torn paper effect, you will need to open a new document in Photoshop. Click on "File" in the top menu, then select "New". Choose your preferred document size, resolution, and color mode, and then click "OK".
Step 2: Create a Background Layer
Create a new layer by clicking on the "New Layer" button situated at the bottom of the Layers Panel. Choose a color to fill the layer with, or opt for a gradient or texture fill. For this tutorial, we're using a plain white background color.
Step 3: Add a Paper Texture
To make your image look like a piece of paper, you will need to add some texture. There are various ways to achieve this, such as using a texture image or creating one yourself. However, to keep it simple, we'll use a preset paper texture. Go to the "Layer Styles" menu, click on "Pattern Overlay," select the pattern you want, then adjust the scale and opacity until it matches your preference.
Step 4: Create a Selection
Next, select the rectangular marquee tool from the toolbar, then drag it around the edges of your document to create a selection. We want to create a torn edge effect, so it's essential to make sure that the selection is ragged and irregular.
Step 5: Add a Layer Mask
With the selection still active, click on the "Add Layer Mask" button, located at the bottom of the Layers panel, to mask out the unwanted areas outside the selection.
Step 6: Roughen the Edge
achieve the torn paper edge effect, we need to roughen the edge. Select the layer mask by clicking on it, then go to "Filter" in the top menu and select "Noise." Choose the "Add Noise" option, adjust the amount until you have a rough edge that looks similar to a torn paper. Check the "Monochromatic" checkbox, then select "OK."
Step 7: Apply a "Grunge" Effect
make the torn paper effect more realistic, we'll apply a "grunge" effect to the edge. Go to the "Filters" menu, select "Filter Gallery," and then choose the "Texture" option. Under "Texture," pick a texture that looks like creases, scratches, or anything that makes the paper look worn. Adjust the settings until you have your desired result, then click "OK."
Step 8: Add Additional Elements
Suppose you want to enhance your creation's overall aesthetic, try adding some additional elements such as a drop shadow, torn-off pieces, or even text. The possibilities are endless, so feel free to experiment with different elements and layering techniques.
Voila! You've successfully created a torn paper edge effect in Photoshop. As you can see, it's quite simple to achieve, and with a few further tweaks, you can make it as realistic and unique as you want. Give it a try and take your design game one step further.