How to Make a Background Transparent Using Canva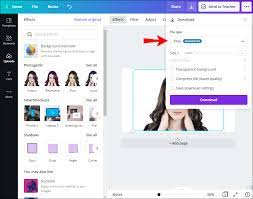 Canva is a leading and easy-to-use graphic design platform that has been growing in popularity due to its simplicity and flexibility. Users can create professional-looking designs, from invitations to social media graphics, with minimal effort using the platform's drag-and-drop interface. One of the most useful features that Canva offers is the ability to create a transparent background for your designs. The transparent background can be useful when creating logos, images for websites, and other marketing materials. In this article, we will teach you how to make a background transparent using Canva.
Step One – Setting up your Design
The first step is to set up your design canvas. To do this, log in to your Canva account, go to the 'Create a Design' button, and select any size that is suitable for your project. If you are unsure, you can always use the custom size option to set up a specific dimension for your design.
Step Two- Creating your Design
After setting up your design canvas, you can select the design elements that you want to include in your project. This can include text, images, and other graphics that will be part of your design. For example, we can select a text box and type in the text that we want to use in our design.
Step Three – Selecting your Background
To make the background transparent, select the 'Background' in the side panel, and click on the 'Transparent' option. This sets the background of your design to transparency. In addition, you can also adjust the transparency settings to make the background more opaque.
Step four – Save your Design
Once you have completed your design and adjusted the transparency settings, you can save your work. To do this, click on the 'Download' button, select the file format that you want to use, and then click on the 'Download' button again. This will save the design to your computer in the desired file format with the transparent background.
Conclusion
Creating a transparent background for your designs is a useful and effective strategy that can help improve the overall quality of your marketing materials. By using Canva, you can make a background transparent quickly and easily with just a few simple steps. We hope that this guide will assist you in creating visually appealing designs that stand out amongst the crowd. Happy designing!