How to Identify Songs in YouTube Videos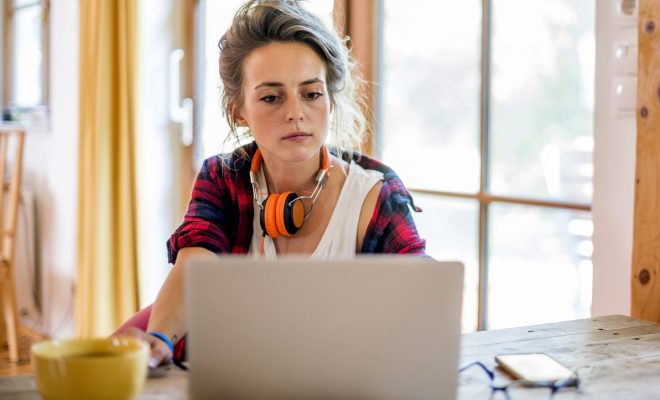 As a music enthusiast, it becomes frustrating when you hear a song and you don't know the title or the artist. With so much music uploaded daily on YouTube, it can be overwhelming trying to identify a song from a video. However, there are ways you can use to recognize a song playing in a YouTube video.
Here are some tips on how to identify songs in YouTube Videos:
1. Check the comments
Often, viewers in the comment section will mention the title and artist of the song. It's worth checking out the comments section to see if the song has been identified. If the song is not identified, add your voice to the comments section, as someone who knows the song might see your comment and respond.
2. Use YouTube's built-in song recognition feature
If you have YouTube Music Premium, you can use a feature called "Song Recognition." This feature enables you to identify a song playing in a YouTube video. To activate the feature, just tap on the microphone icon on the app's search bar, then hold your phone to the audio source to get the song identified.
3. Use a song identification app
There are several dedicated song identification apps for both iOS and Android devices to identify songs. For instance, Shazam and SoundHound can help identify the title and artist of a song playing during a YouTube video. You only need to launch the app, hold your phone to the audio source, and it will identify the song for you.
4. Use Google Assistant or Siri
You can also use voice assistants like Google Assistant or Siri to identify songs playing in YouTube videos. Just activate the voice assistant and say "What's the song playing in this video." The software will analyze the audio and identify the song for you.
5. Check the video description
Sometimes, the video creator will include the name of the song and the artist in the video description. Check the description for any mention of the audio used in the video.
In conclusion, there are various ways to identify a song playing in a YouTube video. You can check the comments section, use YouTube's Song Recognition feature, song identification apps, or voice assistants like Siri and Google Assistant. Identifying a song in a video is now simplified, and you no longer have to fumble with the frustration of not identifying the song playing.