How to Make an Awkward Potion in Minecraft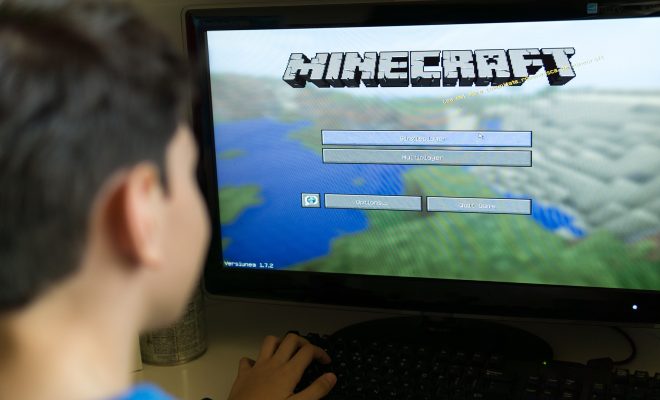 Minecraft is a popular game that lets you experience limitless possibilities. It revolves around building, mining, and exploring various elements of the game. One aspect of the game is potion making, which is a unique way to enhance your gameplay. Potions can help you in various ways, such as healing, strength, speed, and invisibility. However, not all potions are easy to make, and some require specific elements to create. In this guide, we'll show you how to make an awkward potion in Minecraft.
Step 1: Gather the essential ingredients
To create an awkward potion, you need a brewing stand, a water bottle, and a Nether wart. Brewing stands can be found in Nether fortresses or crafted using three cobblestones and a blaze rod. You can obtain water bottles by filling glass bottles with water from any source. Nether wart can be found growing in Nether fortresses or in floor loot chests.
Step 2: Set up the brewing stand
Place the brewing stand on the ground, and right-click to open its interface. You'll see three slots, one for water bottles, one for the ingredient, and one for the completed potion. Place the ingredient Nether wart in the ingredient slot.
Step 3: Add water bottles
Place the water bottles in the water bottle slot. The brewing stand requires one water bottle per potion. After adding the water bottles, wait for the ingredient to finish brewing. This takes around 20 seconds.
Step 4: Collect the potion
Once the awkward potion is complete, collect it from the brewing stand. Congratulations, you've successfully made an awkward potion in Minecraft!
Step 5: Enhance the potion (Optional)
You can add other ingredients to the awkward potion to enhance its effects. For example, if you add a Fermented Spider Eye, it turns into a Potion of Weakness. Adding Redstone dust can increase the potion's duration, and adding Glowstone dust can increase the potion's potency.
Conclusion
In conclusion, making an awkward potion requires minimal effort and can greatly enhance your gameplay in Minecraft. All you need are a few basic ingredients and a brewing stand, and you're good to go. Experiment with different ingredients to discover new and exciting potions that can help you in various ways. It's important to note that some potions can have adverse effects on players, so make sure to read the instruction manual carefully. Happy brewing!