How to Get a Starz Free Trial (and Cancel Before You're Charged)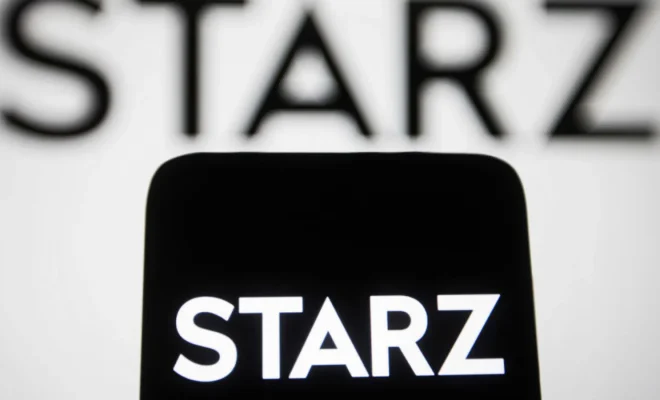 If you're interested in exploring Starz's library of movies and original programming, but you're not quite ready to commit to a subscription, you may be curious about how to get a Starz free trial. Fortunately, the process is fairly simple – and by understanding the terms of the free trial, you can also make sure that you don't get charged for a subscription you don't want.
Here's a step-by-step guide to getting a Starz free trial:
1. Visit the Starz website. To start the free trial process, you'll need to head over to the Starz website. Once you're there, look for a button that says "Start Your Free Trial" or something similar. Click on this to begin.
2. Fill out your information. You'll need to provide some basic information to get started with the free trial. Expect to enter your name, address, and email address, as well as create a password for your account.
3. Choose your subscription plan. Once you've entered your details, you'll need to choose which Starz subscription plan you'd like to sign up for. Be sure to select the option that includes a free trial – it should be obvious which one this is.
4. Enter your payment information. To access the free trial, you'll still need to provide Starz with your payment information. This typically means entering a credit card number. However, don't worry – you won't be charged for anything until the trial period is over.
5. Start watching! Once you've completed the previous steps, you're ready to start exploring Starz's content. Be sure to take advantage of the free trial by watching as much as you can in the allotted timeframe.
Now, let's talk about how to cancel your Starz subscription before you get charged. This is an important step, as many people forget to cancel in time and end up getting billed for a full month of service.
Here's how to cancel your Starz subscription:
1. Log in to your account. Head back to the Starz website and log in to your account. You should be able to access this using the email address and password you provided during signup.
2. Find the cancellation page. Look for a section of the site that's dedicated to account management. This may be labeled "My Account" or something similar. From there, you should be able to find a link to cancel your subscription.
3. Follow the cancellation process. This will likely involve filling out a form or answering a few questions about why you're canceling. Be sure to double-check that your subscription has been canceled properly – you don't want any unexpected charges to show up on your credit card statement.
By following these steps, you should be able to get a Starz free trial and cancel your subscription before you're charged. Just be sure to keep track of the timeframe for the trial, and set yourself a reminder to cancel if you decide that Starz isn't for you. Happy streaming!