How to Get 20% Off at Home Depot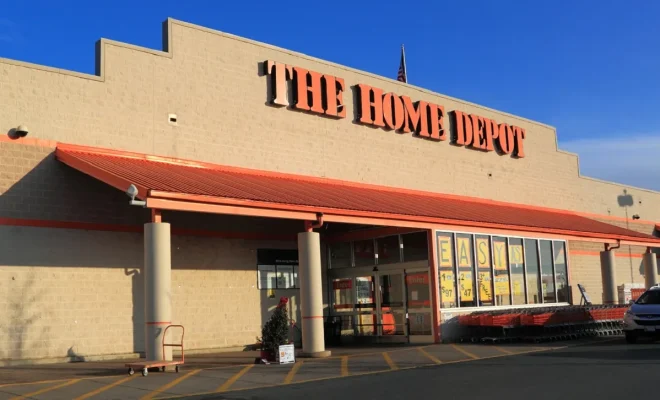 Home Depot is one of the most popular stores for DIY enthusiasts and professional contractors who need to purchase tools, materials, or home improvement projects. Even though Home Depot is known for its competitive pricing, there's always room for more savings. Luckily, there are several ways to get a 20% discount at Home Depot. Here's how to do it:
1. Use Home Depot Coupons
Home Depot regularly offers coupons that can be used in-store or online. Many of these coupons offer a percentage or dollar amount off your total purchase, which can add up to significant savings. To find Home Depot coupons, go to their website, where you can print out coupons or sign up for their email newsletter to get exclusive coupons and promotions.
2. Use Your Home Depot Credit Card
Home Depot offers a credit card that comes with perks such as rewards points, financing options, and exclusive discounts. Open a Home Depot credit card account, and you'll receive a 20% discount on your first purchase (up to $50 off). Plus, you'll get ongoing discounts, such as 5% off eligible purchases or special financing options.
3. Buy Discounted Gift Cards
Buying discounted gift cards can be a great way to save money at Home Depot, especially if you plan to make a large purchase. Gift card resellers, such as Raise and Cardpool, sell Home Depot gift cards with discounts of up to 10% or more. Stack these discounted gift cards with other coupon codes or promotions for even more savings!
4. Look for Clearance Items
Home Depot often sells clearance items at deeply discounted prices to make room for new inventory. Look for yellow and orange tags in-store or search for clearance items on their website to find deals on everything from appliances to tools. Seasonal items such as lawn mowers, grills, and patio furniture are also typically on clearance during offseasons.
5. Price Match Competitors
Home Depot offers price protection, meaning that if you find an identical item at a lower price from a competitor, Home Depot will match the price or offer a better deal. This includes online retailers such as Amazon, as long as they are authorized resellers. You can also get 10% off on top of the price match if you find the same item for less.
These are some of the ways to get a 20% discount at Home Depot. From coupons to discounted gift cards and price matches, there are plenty of methods to save money on your next home improvement project. Do your research and keep an eye out for sales and promotions, and you'll be able to score great deals at Home Depot.