How to Fix Netflix Error Code UI-800-2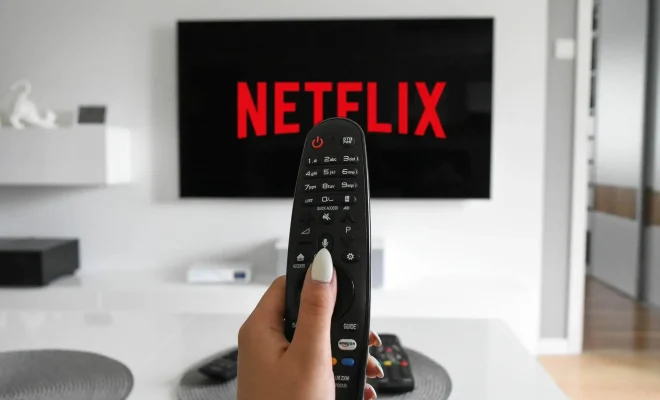 If you're an avid Netflix user, you may have encountered the infamous error code UI-800-2. This error code usually pops up when there's a problem with your connection to the streaming service or your device needs to be updated. Luckily, there are several easy steps you can take to fix this error and get back to watching your favorite shows and movies.
1. Restart Your Device
The first step to fix the UI-800-2 error code is to simply restart your device. This could be your smart TV, gaming console, or streaming device. Unplug your device from the power source, wait for at least ten seconds, and plug it back in. Then try to access Netflix again to see if the error has been resolved.
2. Sign Out and Sign In Again
If restarting your device doesn't work, the next step is to sign out of your Netflix account and sign back in. This helps to refresh your account information and may fix any issues with your login credentials. Go to the Netflix app on your device and choose the option to sign out. Once you've signed out, sign back in using your login information and try accessing Netflix again.
3. Check Your Network Connection
A weak or unstable internet connection can also cause the UI-800-2 error code. Check your network connection and ensure that your device is properly connected to the internet. If you're using Wi-Fi, make sure that your router is working properly and that the signal strength is strong enough. You can also try switching to a wired connection if possible.
4. Clear Your Netflix App Data
Sometimes the problem with the UI-800-2 error code is related to the data stored in your Netflix app. To fix this, go to your device's settings and clear the cache and data of the Netflix app. This will delete any temporary files or data that may be causing the problem.
5. Update Your Device Software
Outdated software can also cause issues with the Netflix app. Check to see if there are any updates available for your device's software or the Netflix app itself. Make sure to update your software as soon as possible to ensure that your device is running smoothly.
In conclusion, the UI-800-2 error code can be frustrating, but it's easy to fix with simple troubleshooting steps. By restarting your device, signing out and back in, checking your network connection, clearing your app data, and updating your device software, you should be able to resolve the issue and get back to streaming your favorite content on Netflix.